Today, there is an abundance of hair styles and trends for the modern man. The good thing as a man is that you don't have to spread yourself thin trying to learn all the tricks in the hairstyling book. There are hundreds of professional stylists you can turn to. These stylists will help you understand your hair type, and they will lead you towards the best hairstyle to set for your personality and image.
1. How to Style Men's Hair
From the word go, you need to be open to styling experiments. The more you try out different in-trend styles, the easier it will be to find a style that brings out the best in you. Even though men aren't as passionate about styling their hair as women, the only way to succeed is to put some styling products to use. With time, you can learn a few styling tricks and stop relying on professionals for your daily needs.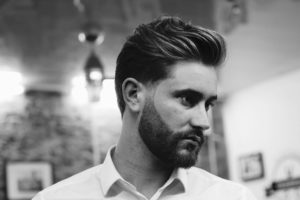 To understand new trends and hairstyles, there is a need to follow up insights on forums that detail tips and tricks. This way, you'll know how to do an undercut, comb over pomp, and other styles that complement the man perfectly. When you rely on authority sources, not only do you discover new styles but you also learn more about new trends.
2. Seek Advice
To succeed with your styling efforts, you need to pick a style that fits your lifestyle, personality, hair type and image. If you are in the corporate arena, choose a style that isn't overly expressive. If you don't have in-depth knowledge on trendy hairstyles, you better stick to simple styles that don't require elaborate styling. Consider your workplace environment, and the time you have to do the styling from your bathroom. Also, you need to assess whether a particular style will need regular touch-up now and then. You will succeed if you consult your barber/stylist and keep their advice close to your head and heart.
With some styles, there are specific details you need to observe. For instance, if you are styling the hair with a part, you need to know where the part sits best. The location of a part has a deep impact on how the results look. Your side part will flatter your looks, if you have a round face while the middle part is ideal for sharp angle faces. It's wise to try different parts to se whether they work best for your image.
Trimming your hair is part of styling. You need to stay updated about the latest cuts and keep your trim game on top. If you cannot visit the barber regularly, a good quality clipper will help you keep your new style neat. Consider the tips you used to purchase the best dog clippers when you set out to but one for your hair.
3. Different Conditions, Different Results
Professional hair stylists who cater to the styling needs of the modern man advocate for trial and error. If you are using styling products, take time and learn how they react and deliver results in different situations. For instance, you need to know how pomade delivers when used on dry hair and wet hair respectively. Remember, on application, products will show a different result compared to when they dry up. When you master the subtle difference in products and their reaction, it's easy to enjoy control over your hairstyle. Sometimes, the results are determined by condition of your damp, wet, oily, dry or soft hair.
Conclusion
Hairstyling for men isn't easy even though it's not as elaborate as styling the feminine hair. To improve your styling game, consider details such as the shape of your face. There are styles that work well for round shape faces, while others complement the square face shape better. Your styling needs to depict symmetry for exceptional results. The results are likely to end up better, if you know whether yours is the curly, straight or a different type of mane.

If you stumble on a style that looks appealing but cumbersome, it's advisable to look for something else. You will save time and avoid the disappointment of getting such styles to stay sharp. Consider a style that is elegant yet simple. When you switch to a manageable hairstyle, it will boost your confidence and give you the best looks.

-->