A person fond of cooking or trying to learn new recipes should look into the best cookbooks to master his or her skills. Though there are many books related to cooking, featuring different recipes, there are still those books that surpass the rest. Classic and timeless foods, as well as different cuisines, can be well learned if you know which recipes to follow.
Also Read: Detox Recipes That Take Less Than 5 Minutes To Prepare
10 Healthy & Best Cookbooks Of All Time
We have made here a list of the top 10 best cooking recipe books in the world that you must get your hands on if you want to serve a delectable treat to your loved ones.

1. Mastering The Art Of French Cooking
If you are an avid fanatic of French dishes, this is one of the best cookbooks to own. Ever since it came out in 1961, the impact of Mastering the Art of French Cooking had been overstated.It helped introduced French cuisines to American tables, and you will be surprised that the next party you attend to has a Boeuf Bourguignon on the table.
Though the original version of the book is full of complex recipes, the new version provides a section where you can see simple dishes that are easy to prepare, yet have the same taste and delicious aroma like the others.

2. The All-Purpose Cookbook: Joy of Cooking
The author of the book Irma S. Rombauer started collecting different recipes from friends. The collection of recipes then evolved into a big collection, thus, the birth of one of the best healthy cookbooks of all time.
This particular book has been a great help to generations of North Americans as they learned how to cook. The recipes are all convenient to do, and instructions are easy to understand making the book one of the handiest cooking recipes ever. With positive reviews and being one of the best-selling cookbooks, this had to make into our list.
3. Baking From My Home To Yours
Dorie Greenspan is a former collaborator of Julia Child. When it comes to baking, Greenspan's cooking book is the top of its class. Not only is her writing charming and endearing to fans, but her recipes are all top-notched.
You can easily rely on her cookbook when you need to bake that sumptuous cake or cookies for a gathering. The cookbook is quite comprehensive and has 300 recipes that encompass breakfast to dinners, and desserts to bread.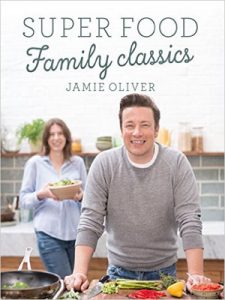 4. Super Food Family Classics
This cookbook showcased the different recipes featured on the chef's popular show in the Channel 4 TV series. In the show, Oliver visits different countries and meets some of the world's longest living people in the world just to investigate what their diets are.
This means that this book is for genuinely healthy diet that will give you long life to live. The recipes are also budget-friendly and easy to prepare to make it a great choice for busy weeknights.
5. The Taste of Country Cooking
Southern food was preserved through the works of Edna Lewis on her cookbook. The Southern food culture, African-American food culture and the way of American life were all incorporated.
It is not only one of the best cookbooks but also is organized through different menus categorized by season. The biscuits of Lewis are famous, and her pancakes are common favorites of people who have tried tasting the products of this awesome cooking book recipe.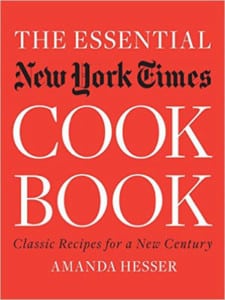 6. The New York Times Cook Book
The recipes included in this cookbook have been generated from 150 years of food journalism. Hesser cooked and updated each of the 1000+ recipes included in this book to ensure that it will satisfy the taste buds of this new generation.
Each of the chapter introductions in the book shows a part of American history cooking, and her headnotes, which are all witty and fascinating, shows what makes each of the recipes a special treat for everyone.
7. Simple: Effortless Food, Big Flavors
Diana Henry is an award-winning food writer, which makes this cookbook award winning in taste and presentation too. This particular book by Henry will be of best service to those people who are too busy and have little time to prepare good meals.
Even everyday foods can be turned into special dishes using this cooking recipe book from Henry, as it will provide different variations on simple menus that are quick and easy to do like baked fruits and scrambled eggs in parsi-style.
8. The Zuni Cafe Cookbook
Written by late chef Judy Rodgers and published in 2006, this book contains 500 pages of how cooking is done today. It is considered as a cornerstone of present-day cooking. Rodger's mantra which goes like this:
"Stop, think, there must be a harder way."
This keeps pushing other people to develop and improve their cooking. Rodger is also one of the people who are responsible for one of the great and famed recipes, the Zuni Cafe roast chicken. Currently, this dish is being served at Rodgers' San Francisco restaurant.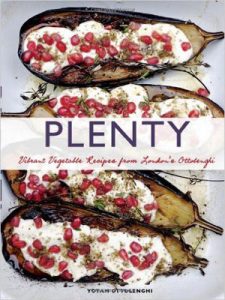 9. London's Ottolenghi's Plenty Vibrant Recipes
Vegetables are not that always enticing to eat, but this cookbook defies all odds, as it will give you different vegetable dishes that all taste superb and awesome.
This book brings a new age for vegetables, and it makes exciting vegetable dishes by including Middle Eastern spices and flavor combos such as tahini and pomegranate. This cookbook can also be a big help especially when you are feeding picky children.
10. Nina Capri: Recipes From Italy's Amalfi Coast
If you are very much into Italian cuisines, then this book is the best choice for you to have. From cheesy pastas to doughy pizzas, and from creamy gelato to other Italian delicacies, this book is a must have.
This book will provide you with healthier and lighter Italian classics such as a gluten-free chestnut, banana bread, and a hot chocolate that is dairy-free. Moreover, the cookbook also includes Capri's own personal invented recipes that are downright delicious, will make you satisfied, and fulfilled.