Dark bags or dark circles under the eyes is one of the most common problems both men and women face. However, they can be treated at home. The home remedies for dark circles under eyes listed in this article are not only effective but also 100% natural and safe to use.
The skin below the eyes is delicate and thin than the other body parts. It is more likely to lose its moisture. Besides this, vitamin deficiencies, aging, excess sun exposure, electronics screens, and illness make the dark circles appear darker.
Causes Of Dark Circles
Dark circles are a result of a stressful life, accumulated toxins, improper sleep, physical or mental stress, sitting before a computer for a long time, excess smoking, alcohol, drugs, pollution, hormonal imbalance, and unhealthy diet. Dark circles aren't a severe skin condition, but they can make a person look older, worn out, and unhealthy. Rather than using those expensive under eye creams and gels, treat them naturally and effectively.
5 Home Remedies For Dark Circles Under Eyes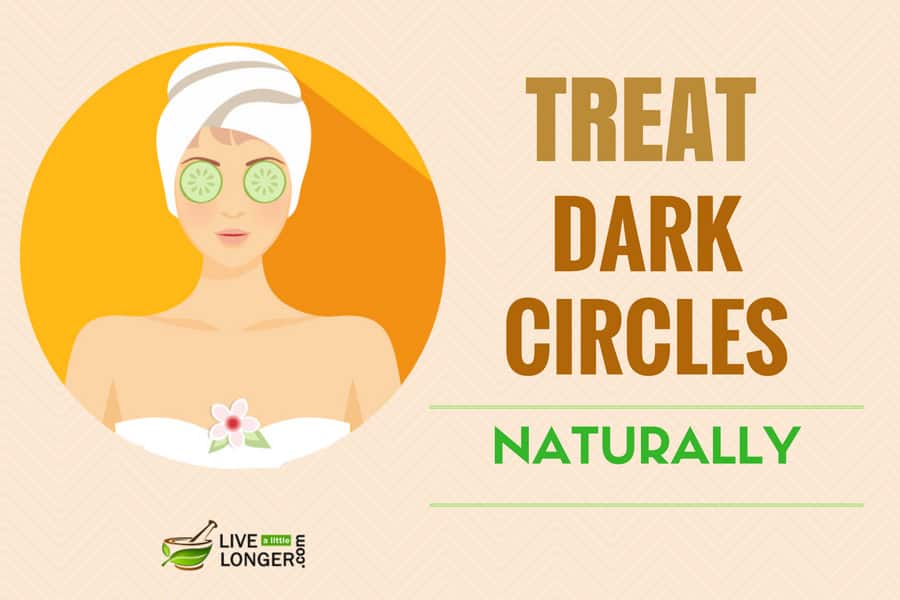 5. Coriander Leaves and Butter
Procedure:
Take some fresh coriander or cilantro leaves and extract its juice.
Take a few drops of it and mix with sufficient amounts of butter.
Apply the mixture on the under eye dark circles.
Leave it for 30 minutes.
Wash off with water.
Repeat the procedure every day for a few weeks for best results.
How Does This Work?
Coriander Leaves: These leaves are a good source of iron, dietary fiber, flavonoids, magnesium, and phytonutrients. The reason they help in getting rid of dark circles under eyes is due to the presence of vitamin B3 (or Niacinamide) and beta-carotene (an antioxidant) in them.
Apart from treating dark bags, coriander leaves have minerals like vitamins A, K, C, E, and other essential antioxidants that help in preventing vision disorders, eye stress, and age-related eye problems like macular degeneration. Also, the vitamins in cilantro or coriander relax the eyes and reduce eye inflammation caused by conjunctivitis.
Butter: It is the byproduct of milk of a cow, goat, sheep, and buffalo. It is prepared by churning the cream or milk. Applying butter under the eyes helps in strengthening and smoothing the delicate skin. This is because it has arachidonic acid. Besides lightening the dark bags, it also clears wrinkles.
Overall, butter is highly beneficial for eye health. This is due to the presence of beta-carotene in high amounts. It protects the eyes, stimulates further growth of cells, slows the formation of cataracts, and reduces the risks of macular degeneration.
The Remedy Is Not Good, If:
The remedy is 100% safe even for sensitive skin. It does not pose any side effects when applied on the skin.