14. Mustard Oil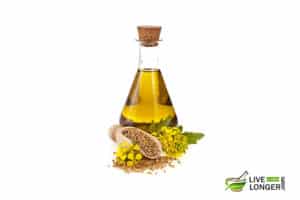 Mustard oil had and still has some conflicting reputations in various parts of the world. It is one of the widely used oils in the Indian Subcontinents, particularly in the Eastern regions of India and Bangladesh. Both in India and Bangladesh, people, use it for culinary purposes and is considered to be highly healthy. But, excluding these two geographical locations, rest of the world often considers this as irritable, toxic, and unsafe to consume. However, mustard oil has heat and antibacterial properties; hence, it can be one of the best earache remedies. To apply this remedy, follow the steps given below:
Step 1: Take a tablespoon of mustard oil. Heat it in a bowl and allow it to become warm.
Step 2: Using an ear dropper, pour a few drops of mustard oil into the ear.
Step 3: Plug a cotton ball in the ear and wipe off the excess mustard oil.
Step 4: Repeat the process (giving an interval of six hours) until you recover from the pain.
How Does This Work?
Allyl Isothiocyanate, present in mustard oil works as an antifungal agent and cures any ear infections. Since the oil contains rich amounts of Omega-3, Omega-6 fatty acids, and antioxidants, it can reduce inflammation as well soothe the nerves.
Mustard Oil Is Not Good, If:
You are allergic to mustard oil. The symptoms might be rashes and blisters in skin.
Allyl isothiocyanate can cause inflammation in intestines, the lining of lungs, and gastrointestinal tract.
13. Olive Oil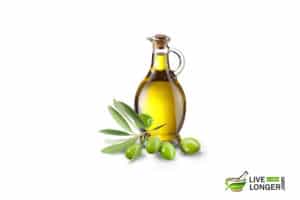 Olive oil is extracted from 100% natural, fresh olives. They are mainly manufactured in the Mediterranean regions, mostly in Spain, Greece, and Italy. They are available throughout the year. Before extracting this oil, there are many factors that have to be looked into – like – the way fresh olives are harvested as well as pressed, climatic conditions the olive trees grow into, soil used, etc. Based on the origin, the smell, color, and flavor of the olive oil vary drastically. A basic rule of thumb is that — the hotter the place, robust is the flavor.  It is the finest, natural lube oil that can de-clog a blocked ear, helps ease the pain and the infection. It also assists in stopping the buzzing sensation in the ear. To try a remedy using olive oil, follow the steps given below:
Step 1: Warm a few drop of olive oil.
Step 2: Using an ear dropper, extract a small quantity of oil (2-3 drops) and allow it to slide into the ear canal.
Alternate Step: Dip a small cotton bud into the oil and plug it in the ear. You can also use mustard or coconut oil instead of olive oil.
How Does This Work?
Olive oil is widely known as a natural analgesic since ancient times for treating an ear infection. The oil soothes the outer ear walls and forms a protection layer against any external bacteria or any infections. Olive oil also contains polyphenols (antioxidants), which prevent damage to cells and regulates/control inflammation.
Olive Oil Is Not Good, If:
You are allergic to it. You can experience respiratory allergies, eczema, skin rashes, and dermatitis.