10. Onions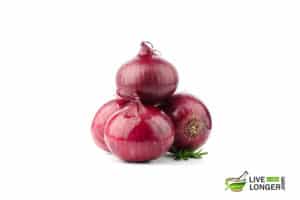 A home without an onion? Not quite possible! Besides giving a delicious flavor to a dish, onions are one of the best home remedies for an earache too. Apart from treating chronic ear pain, onions have multiple health benefits as well. They are a rich source of vitamin C and phytochemicals, which are proven to improve your immunity. The chromium content in onions regulates blood sugar. A strong compound in onions called quercetin plays a vital role in stopping cancer. Other than these, onions are a one of the best vegetables for treating insect bites, pain, burns, gastric ulcers, LDL (or bad cholesterol), etc. To try a remedy using onions for an earache, follow the steps listed below:
Step 1: Grate an onion and make it to small pieces.
Step 2: Press them in a bowl to get the onion juice.
Step 3: Heat the juice and make it warm.
Step 4: Put two to three drops of juice in the affected ear two to three times per day. 
Note: Kindly seek the guidance of a naturopath doctor before opting for this method.
How Does This Work?
When you peel an onion, you get tears. This is due to the presence of sulphur gas. The same component and another one, named as quercetin (flavonoid) are responsible for reducing inflammation as well having antibacterial and antiseptic properties. Also, it is also called as an expectorant, anticoagulant, anthelmintic, rubefacient, balsamic properties-containing oil. In addition to quercetin, onion contains some magical components like allicin and phytochemicals ( cepaene, vinyl dithiins, trisulfides), etc.
Onions Are Not Good, If:
You are allergic to onions. You may develop skin rashes.
You are already using an eardrop. Interactions can happen.
9. Garlic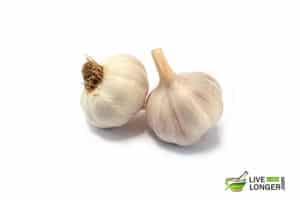 Garlic can bring a great relief for ear pain as it has both analgesic and antibiotic properties. It is one of the well-admired ingredients when it comes to home remedies. It can heal various ailments. The best part is that they are available throughout the year in almost all countries. Rather than eating it raw, it is better to consume after they cooked, as they can cause bad breath. Consuming garlic on a daily basis in recommended quantities keeps your immunity levels high, prevents chest congestion, cold, flu, and other infections. For earache relief, follow the steps given below:
Step 1: Take the garlic cloves and mince them into fine pieces.
Step 2: Heat all the cloves in sesame oil for five minutes.
Step 3: Allow the mixture to cool. Filter the oil.
Step 4: Put two to three drops of this mixture oil in the affected ear.
Alternate method: You can extract juice out of fifteen garlic cloves and put the juice in the ear.
An alternative method involves rubbing garlic oil around the outer portion of the affected ear (or on the side of the neck). The fourth method is to take a garlic clove, peel off the outer layer, wrap in cotton and place in the aching ear. Follow this process for two times a day. If the pain persists after three days, visit a Doctor. 
How Does This Work?
Garlic has been known to possess aromatic compounds that are known for their anti-inflammatory and antiseptic action. The antiseptic components have been known to be easily absorbed by the skin as well the eardrum and the adjoining tissues. This action assists in the reduction of inflammation and fighting infection at the same time. Garlic contains abundant of ajoene, known for its antifungal properties.
Garlic Is Not Good, If:
You are suffering skin burns on the ear. Applying garlic can worsen it.