Every woman has an inner desire to have a flawless and glowing skin. Though a picture-perfect skin signifies beauty, it also shows how healthy one is. However, not all are lucky in this. Hectic lifestyle, pollution, stress, lack of good sleep, smoking, alcohol, and harmful UV rays are some major reasons your skin starts to become pale, dry, and dull. Maintaining your skin doesn't require spending lavishly on salons and anti-aging creams. Note these five incredible home remedies for glowing skin and follow once or twice every week.
Also See: 10 Best Foods For Glowing Skin
5 Best Home Remedies For Glowing Skin
Our everyday routine and other lifestyle factors is something we cannot run away from. However, we can certainly prevent them. Bring back the radiance to your skin by applying the beauty face packs mentioned below. These are 100% safe and natural.
5. Oily Skin: Neem Flowers, Turmeric, Cucumber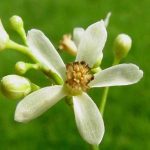 Neem flowers, whether dried or fresh can be the best ingredients while making beauty packs. For a clear and glowing skin, Neem flowers are something that shouldn't be missed out. It reduces pimples, eliminates skin infections, and treats excess oil secretion. Besides flowers, even neem oil is highly beneficial, especially in aromatherapy treatments. Dried neem flowers are added with a few drops of neem essential oil to bring a relaxing effect while applying on the body. The mixture is claimed to soothe as well as calm the mind. Neem is widely used in organic creams and other natural cosmetic products today.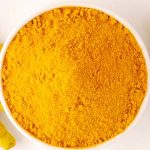 Turmeric originated from India and is claimed to be one of the oldest herbs in human history. It has antibacterial and antiseptic properties to treat various skin problems like acne, dark spots, black marks, and breakouts. Besides this, it is one of the best home remedies for glowing skin too. Turmeric not only removes the scars and inflammations naturally but also lessens the oil secretion from sebaceous glands.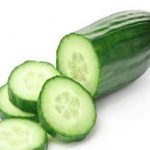 Cucumber is a great appetizer and is widely preferred for detoxifying. Apart from cleaning your internal organs, its soothing and refreshing properties can do a lot for your skin too. Cucumbers are rich in nutrients like Vitamin C, K, beta-carotene, and manganese, which not only ensure glowing skin but healthy hair as well. It leaves the skin completely moisturized and rejuvenated.
To get a glowing skin, blend these ingredients together and make sure to add in your daily beauty regime. Follow the steps given below:
Take some fresh neem flowers, few pieces of fresh cucumber, and a pinch of turmeric powder.
Grind the three ingredients together in a mixer.
Apply on your face.
Increase the quantities if you want to apply on your whole body. Use the paste instead of soap.
Leave for 30 minutes.
Wash off with cold water.
How Does The Remedy Work?
Neem has been reported to have more than 140 natural compounds. Its antioxidants help the skin from pollution and other environmental damage. Neem's carotenoid compounds guard the skin against aging and free radicals. Vitamin E in neem rejuvenates the skin without leaving it greasy. Another two vital anti-inflammatory compounds, Nimbin and nimbidin in Neem relieve skin redness and infections.
Turmeric is a potent herb to treat a multitude of medical problems. However, when it comes to skin, one of the active compounds in turmeric, curcumin, is a powerhouse of antiviral, anti-inflammatory, antibacterial, antioxidant, and antifungal properties. It clears the skin and leaves it fully nourished.
Cucumbers have two significant compounds called caffeic and ascorbic to prevent water loss. This is the reason why cucumbers are often topically applied for skin problems like dermatitis and burns. Also, the vitamin B5 and pantothenic acid in cucumbers assist in retaining the skin's moisture, leaving it glowing naturally.
The Remedy Is Not Good, If:
You have dry skin.
You are applying on open wounds.
You are suffering from skin allergies.
You are eating it. The beauty pack is only meant for topical application.
-->