2. Peppermint Leaves and Black Pepper
Peppermint leaves: Peppermint leaves are fresh green and round. These leaves have a strong smell and taste. They can change the flavour in any food. They are also medicinally rich and effective, especially as a nasal congestion medicine.
Black Pepper: The round black pungent seeds of black pepper are spicy and a must in every Indian kitchen. It is dried before using and so they last longer. Pepper has been used since ancient times and was an important trade commodity. The strong taste of black pepper has a natural tendency to cure cold and congestion.
Step 1: Take a handful of fresh peppermint leaves.
Step 2: Grind them with 3-4 seeds of black pepper.
Step 3: Consume this paste every day on an empty stomach for a few days until you get some relief from nasal congestion.
How Does This Work?
Peppermint leaves contain bioflavonoids and have antioxidant properties. The alpha-pinene in the leaves has anti-inflammatory properties, which provide soothing relief to nasal congestion. Piperine in black pepper is also known for reducing inflammation.
The Remedy Is Not Good, If:
You are pregnant. Also, lactating mothers should avoid peppermint leaves.
You are suffering from heartburn.
You are sensitive to peppermint leaves.
You are under the treatment for low thyroid function or if you are taking Thyroxin. Do not consume black pepper seeds.
1. Gymnema Sylvestre Leaves and Honey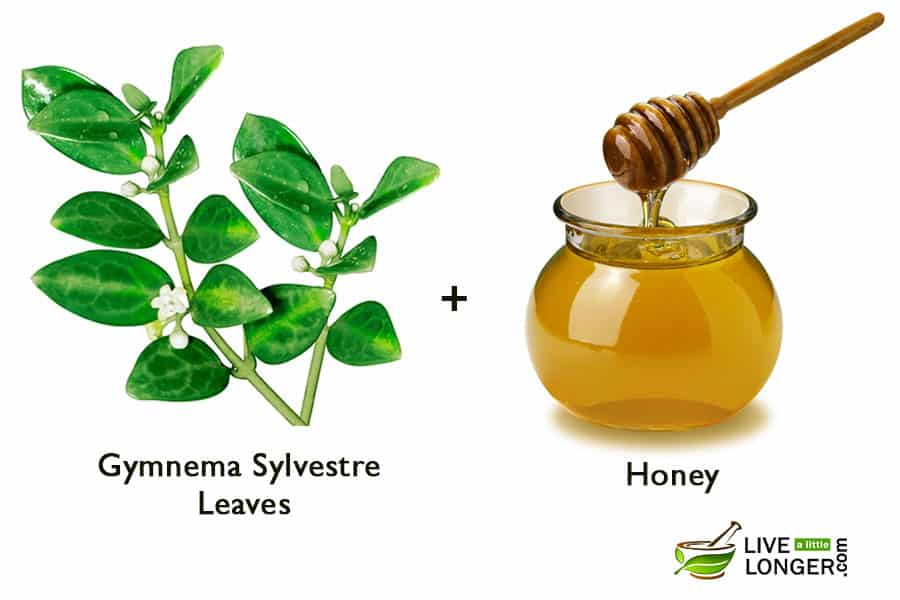 Gymnema Sylvestre leaves: It is a known medicinal herb whose origin can be traced back to India and Sri Lanka. The leaves of this plant can treat many diseases, and one such use is providing nasal congestion relief. Although it is the leaf that is used, the plant also has some amazing healing properties. Hence, it is called as a miracle fruit. It is highly effective for diabetes and is a creeper plant.
Honey: Honey has been used since ancient times for medicinal purposes. It has been mentioned in Ayurveda, Unani and is also used in today's allopathic medicine. Honey can be preserved for a thousand years if human touch does not corrupt it.
Step 1: Crush the Gymnema Sylvestre leaves into a fine juice.
Step 2: Add a few drops of honey to it as per your taste requirements.
Step 3: Consume this twice daily, once before going to bed and once early morning on an empty stomach.
Step 4: Do this for the next few days and it will help you.
How Does This Work?
The various acids in the leaves treat nasal congestion namely butyric acid, formic acid and tartaric acid. They also contain alkaloids, amino acids and carbohydrates are aid the treatment. Honey makes it easy to consume these bitter leaves.
The Remedy Is Not Good, If:
You are diabetic. It can lower the blood sugar levels.
You are allergic to pollen grains. Avoid honey.
You are taking insulin injections. Never try this combination.
How To Prevent Nasal Congestion?
Nasal congestion is a not a serious health issue and everyone at least once in their lifetime undergo this condition. However if you look out for the prior mild symptoms, then you can avoid further trouble. A sore throat is one of the earliest signs of nose congestion. In this case, gargle your mouth with salt and warm water. This comes as a first aid. If this is a regular case with you, then carry a nasal spray along every time. Climatic changes can also cause common flu or common cold, so change your diet as the climate changes. Increase warm food in your diet during the winters.
Nasal congestion is a symptom in itself for chronic cold or maybe even bronchitis. So there may be many other ailments along with nasal congestion some of them have been mentioned above. Do not try to cure all of these symptoms all at once. Try treating them one by one.
There are two types of home remedies for congestion, which are expectorants and suppressants. Expectorants thin the mucus making it easy for you to cough out the extra mucus and clear congestion whereas suppressants suppress the production of mucus itself.
When To See A Doctor?
In some cases, the nose can also be blocked due to blood which can be a result of internal bleeding or excess heat in the body. If the nose is blocked because of blood clotting, see a doctor.
Chronic cold needs medical attention if none of the home remedies are working.
If the nose is blocked for more than three or four days, then visit a doctor.