4. Nettle Leaf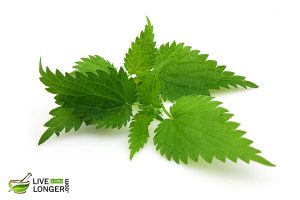 Did you know that a Tibetan saint, Milarepa lived only with nettle leaves for years and years of meditation? This weed is something that most people pull and then throw out. However,  just like dandelions, these evergreen herbal leaves play a major role when it comes to health. You can suffer from extreme snoring when the sinus passages become inflamed because of allergies in the upper respiratory tract or it could also be due to sinusitis. In these cases, nettle leaf can be one of the best effective home remedies for snoring. To try this remedy, here is what you need to do:
Step 1: You can take one teaspoon of dried nettle leaves.
Step 2: You have to have one cup of boiling water.
Step 3: The dried nettle leaves should be boiled for ten minutes.
Step 4: You can allow the mixture to warm and strain the tea.
You can have the mixture three times a day to get relief from snoring.
How Does This Work?
The bioflavonoids present in nettle leaves possess the ability to reduce congesting by preventing the formation and release of histamines. The histamines are the compounds (inflammatory) that are produced in the body due to allergens. The white blood cells then do their part in eliminating the allergens.
Nettle Leaves Are Not Good, If:
You have the problem of frequent urination. The herb is diuretic in nature.
3. Thyme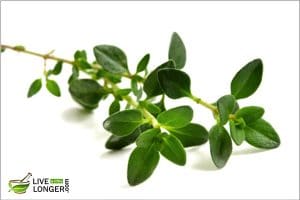 Scientifically known as Thymus vulgaris, this perennial herb is the member of the mint family. Thyme is widely employed in cooking, aromatherapy, mouthwashes, elixirs, ointments, and potpourri. It has multiple medicinal properties, and is used a lot in the Mediterranean countries. People commonly use the oil, leaves, and flowers of thyme for treating problems like diarrhea, bedwetting, arthritis, stomach ache, sore throat, colic, bronchitis, cough (even whooping cough), and to increase the urination. Although this herb is known for its anti-aging, antifungal properties, it has a calmer presence on the nerves and mind and gives you a peaceful sleep. To try the remedy, you need to follow the steps given below:
Step 1: You can take three drops of thyme oil.
Step 2: You can rub the oil on the bottom of both feet before going to sleep.
How Does This Work?
The oil has phenolic antioxidants such as lutein, naringenin,  thymonin, and luteolin. The herb can be described as one of the best with a high number of antioxidants. The feet and palms are the places in the human body connected to all vital organs. Rubbing the oil on feet calms the vital organs.
Thyme Is Not Good, If:
You are suffering from high blood pressure.
You are pregnant or breast-feeding a baby. This method should not be used for children below six years of age.
It is better to seek the advice of a naturopath physician before using this method.