3. Mint Leaves or Peppermint Essential Oil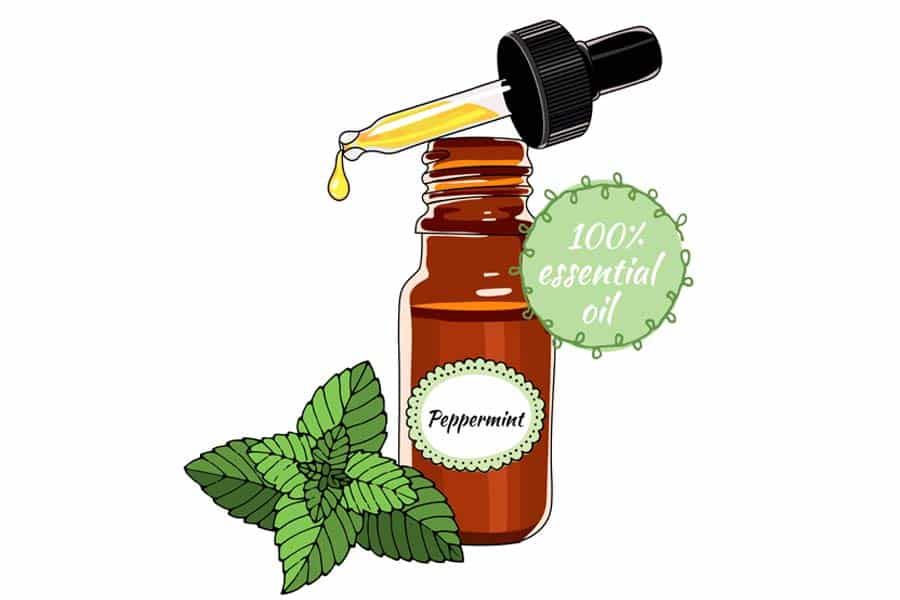 Procedure: (Fresh Mint Leaves)
Take a bunch of fresh mint leaves.
Crush the leaves and extract a few drops of juice.
Apply the mint juice on the sting site gently.
Allow it to sit for a while.
Rinse off with cool water.
Repeat the process a few times during the day.
Procedure: (Peppermint Essential Oil)
Apply a few drops of diluted peppermint essential oil directly on the sting site.
For sensitive skin, mix peppermint essential oil with coconut oil or olive oil and apply.
How Does This Work?
Mint is a great herb that has been used for medicinal purposes for thousands of years. Peppermint essential oil has been in use for the last couple of centuries and is believed to have been used extensively by the Romans and Egyptians for its therapeutic benefits.
Extracted from the leaves of the mint herb (Mentha Piperita) Peppermint oil is a used in the treatment of headaches, muscle pains, stomachaches, etc. It is popularly used in aromatherapy and is a great pain and stress reliever. Moreover, it has antifungal, antimicrobial, antioxidant and analgesic properties that help fight pain and swelling effectively.
The Remedy Is Not Good, If:
While fresh mint leaves are safe to use, peppermint essential oil should never be used in its undiluted form as it can cause severe skin irritations, especially for people with sensitive skin. It is not advisable for pregnant women and infants to use peppermint essential oil.
2. White Toothpaste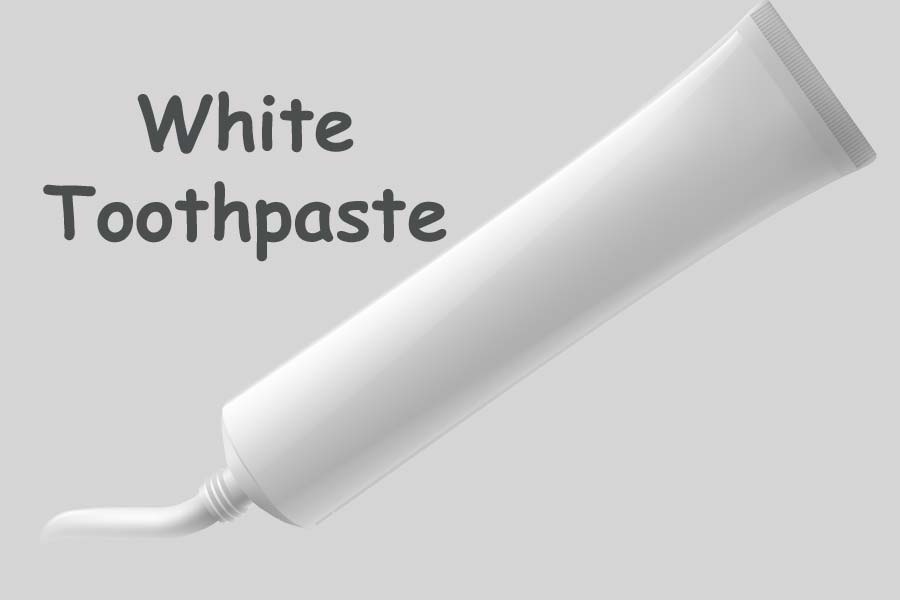 Procedure:
Take some white toothpaste on a piece of surgical cotton.
Apply on the sting site.
Allow the paste to sit for a few hours.
Use a damp washcloth to clean the sting site.
Repeat the process as required.
How Does This Work?
Toothpaste has been used to cure minor burns as well as sunburns. It helps relieve the redness of the skin and cure blisters. Similarly, when applied to a wasp sting site, it works on the acidic venom and neutralizes it. It also helps reduce the pain, swelling, and offers relief from the intense burning sensation associated with wasp stings.
The Remedy Is Not Good, If:
You are using colored toothpaste. Use only white. Do not use gels and other variants, or colored
1. Apple Cider Vinegar

Procedure:
Soak a small ball of surgical cotton in undiluted apple cider vinegar.
Apply the apple cider vinegar on the wasp sting site using the cotton ball.
Allow the sting site to soak for a while.
Repeat process if symptoms persist.
How Does This Work?
Apple cider vinegar is a great natural home remedy that has several applications. It is an effective detoxifying agent and serves as a good digestive agent when consumed in small doses. Apple cider vinegar is also one of the best remedies for treating nasty wasp stings.
It contains several healing compounds like acetic acid, magnesium, potassium, probiotics, and enzymes. Acetic acid is a natural antibiotic and has the power to destroy harmful bacteria, and works wonders on affected skin.
It helps relieve pain and reduces the swelling caused by wasp stings, and gives relief from the intense burning sensation and itching associated with wasp stings. Apple cider vinegar is also a great source of polyphenols. It is also a natural and effective hair and skin conditioner.
The Remedy Is Not Good, If:
You are using the apple cider vinegar that is not organic. Use the pure ones.
Additional Tips About Wasps
When you notice a wasp's nest in your garden or vicinity, it is best to leave it undisturbed and stay away from the area.
Do not try to swat and kill a wasp, as this can aggravate it, make it mad, and sting you in self-defense.
Do not scratch the wasp sting site, as this can only aggravate the condition.
Keep trashcans covered airtight, and do not litter the area with food leftovers.
If a wasp's nest is too close to your home, call in a professional to have it removed.
-->