There are a lot of things that you should know when it comes to driving. Apart from having information about the best car parts, car covers, driving and much more, you need to know how driving helps in improving the brain cells. Driving is fun and adventurous. It is part of our regular inevitable mobility that saves time and energy to catch up with activities or events dear to our lives.
Besides, driving safely requires concentration and spread-out attention in the midst of the instantaneous visual and auditory events. You are not an accomplished driver without the ability to make quick cognitive decisions in dynamic challenging environments or situations.
However, nothing strikes most than the health benefits associated with driving regardless of the car you drive, your style and location. It turns out that driving has a significant positive impact our brain cells. Let us delve into this.
How Driving Improve Brain Cells?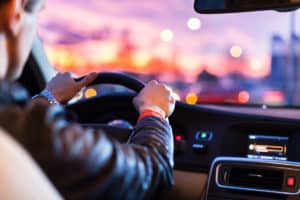 A little understanding of the brain is critical to these benefits. Did you know that brain cells can transmit 1,000 nerve impulses per a second? The brain tissue, just the size of a grain of sand carries 100,000 neurons. It is able to renew a minimum of 700 neurons a day in the hippocampus alone.
The brain reacts differently when driving in a safe environment compared to tricky or thought-provoking conditions. It can adjust to changing life situations especially in its development, existing or affected functions (neuroplasticity). At the same time, the brain is capable to create and repair brain cells, learn new things and retain them as we age (neurogenesis).
Virtual reality technology employed to study brain activity and magnetic resonance imaging systems in diverse situations depict discerning results. When driving through challenging situations, your brain triggers impulses. As a result, the rates at which neurons are created also increases helping improve your mental health and cognitive processing abilities.
Driving activates some brain parts to be responsive and active to different aspects. These include speed maintenance or adjustment and reaction to uncertainties.
When you drive, your brain parts like the parietal, motor, cerebellar cortices and occipital lobe (A visual perception system when affected or undeveloped results to hallucinations or cases of blindness) are triggered to help you achieve better maneuvers. As much as these reactions could save lives in difficult situations, they also bring about the improved capability of brain cells to enhance memory.
Actions like turning, reversing or stopping a car rely on your brain to activate its visual-motor and visual-spatial processes.
Driving skills and techniques when applied activate the brain cells for the maximized activity of the frontal lobe and cerebellum. The cerebellum plays a significant role to help with motoring skills. Remember, this is the part of the brain that also assists in monitoring emotions, pleasure, and fear.
We make turns at intersections with or without any oncoming traffic. At the same time, we are able to drive under auditory distractions like talking on a hands-free cellphone, talk to passersby or even commuters. Research reveals such conditions cause tapping of the human brain neural processes. These processes are responsible for handling complete range or complexities associated with real-world driving actions.
We all monitor cars at our vicinity while driving at the same time configuring traffic rules applicable on every move. Resultantly, we become humans able to plan and act. Thanks to our brain cells, these capabilities rely on the pre-supplementary motor areas. These include the lateral occipital cortices, cerebellum and the superior parietal.
The ability to understand streets, lanes, roads and other major highways used regularly by a driver causes structural changes to the brain. It affects the memory and also activates the generations of nerve cells in the hippocampus.
Research unravels highly spread-out brain activity when making left turns at busy road intersections compared to simple driving-related actions. Just in case the driving process is distracted, the brain activation tends to embrace the prefrontal cortex as opposed to the posterior, spatial or visual brain parts.
Conclusion
However, it is important to note that driving is healthy and enjoyable in so many ways. Driving can trigger the good-feeling hormones, popularly known as endorphins.
Nonetheless, did you know that the hippocampus (the memory center) of London cab drivers is significantly larger as a result of vigorous mental workout? This is associated with their ability to navigate the 25,000 streets of London.
The brain tissue has 1 billion synapses able to communicate with each other in real-time. Neurons are important for recall purposes, hence the more neurons in your brain, the more information you can store and remember.  So, next you hit the road driving, don't focus on just the fatigue associated with the traffic or long drive; it is good for your brain and your body health.