Day 2
To keep the organs healthy, you have embarked in the liver cleansing process. Now practice the process consistently so that you can live healthy.
1. Breakfast
You can drink pure lemon juice (without sugar or salt) in the morning after a bath. This will spice up your digestive system and the toxins will be eliminated slowly.
Option 1
You can have a fruit salad comprising of blueberries, raspberries, strawberries. All the three contains components which can promote the health of the liver. The acids in these berries can lower the sugar levels in the blood, thus saving the vital organ from getting affected by fatty liver diseases.  You can also include banana.
Option 2
You can have three grapefruits as breakfast. However ensure that you are not suffering from cold or a sore throat. The fruit promotes a healthy liver cleanse, by the presence of the compound known as naringenin. This component,  burns the fat instead of storing the excess amount.
Option 3
You can also have two avocados and a banana. While the bananas make you feel full, the glutathione in avocados prevent the liver from accumulating overload of toxins.
2. Lunch
Only one day in the liver cleansing program and your body would feel lighter. This is due to high metabolism and removal of some toxins from the liver.
Option 1
Have a fruit salad consisting of pineapple, grapes, apples, avocados, bananas and stone fruit. You can also include coconut milk if you are more hungry.
Option 2
Have a bowl of nuts consisting of walnuts, cashew nuts, almonds and three bananas. The L-arginine (amino acid) in walnuts can help eliminate the liver from ammonia. A half spoon of turmeric can spice up the nuts. The ingredient in turmeric has been known to repair damaged cells in the liver.
Option 3
Have a vegetable salad consisting of apple, carrot and beetroot. You can add five drops of lemon juice to give it a tangy taste.
3. Dinner
Option 1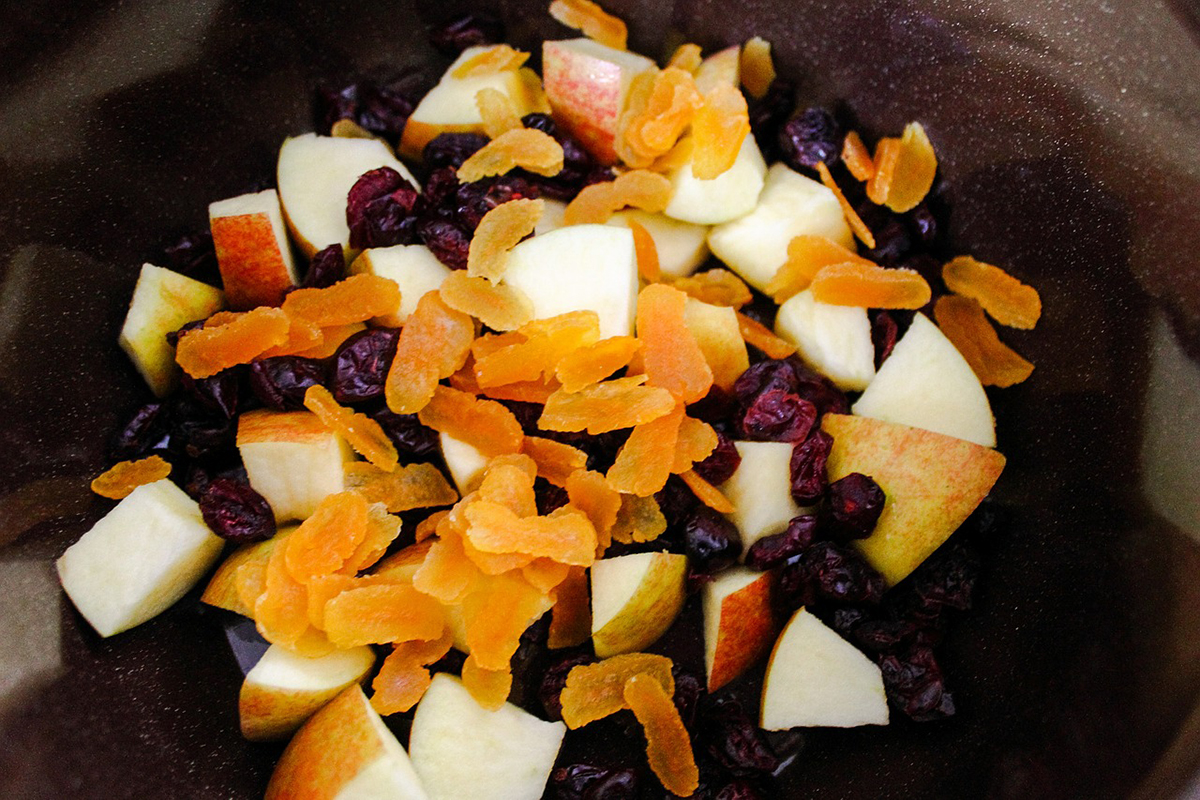 Take a bowl of dried cranberries, nutmeg, cinnamon, ginger, raisins,  apples and put them into a blender. Relish the juice for a peaceful sleep.
Step 1
Take a bowl of cranberries, nutmeg, cinnamon, ginger and put them into a blender.
Step 2
At the same time, have juice prepared of citric acid fruits such as lemons and oranges.
You can have them both for a peaceful sleep.
Option 2
You can opt for ten olives and a fruit juice consisting of strawberries, avocado and mango (seasonal).
Option 3
Vegetable salad consisting of grated carrot, beetroot, two teaspoons of turmeric. You can put the mixture in a boil on a bowl and simmer for 15 minutes until the contents are soft.