Shoulder Exercises
Exercise 1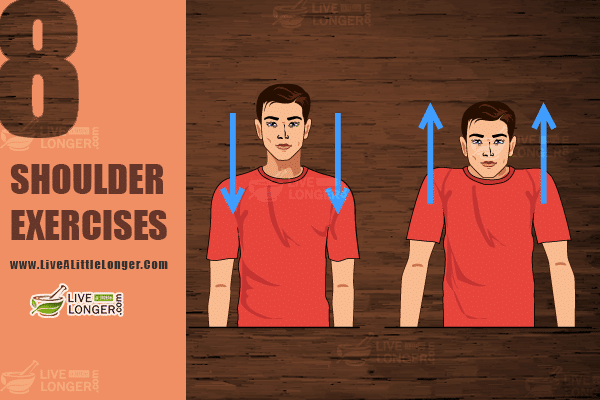 Lift both the shoulders up for two seconds while holding the breath.
Leave the breath as the shoulder comes down.
Exercise 2
Fold the elbows and hold at chest position. Withdraw your breath.
Leave the breath as you move your shoulders in the left direction.
Repeat the same for the right direction.
Note: You can do any one of these exercises. To get maximum benefits, if you have valuable time, do the entire set.
Exercise 3
Sit down on a chair and extend your left hand. Hold the wrist of the left hand by the right hand and withdraw the breath.
Leave the breath as you lift the left hand.
You can perform the same exercise on the right hand.
Benefits
One of the neglected parts of the body, shoulders assist you in reaching for objects, lift items etc. If you are facing shoulder pain, it is because the flexibility in the rotator cuffs has reduced. Doing these exercises will reduce the pain and put you in action.