Chest Exercises
Exercise 1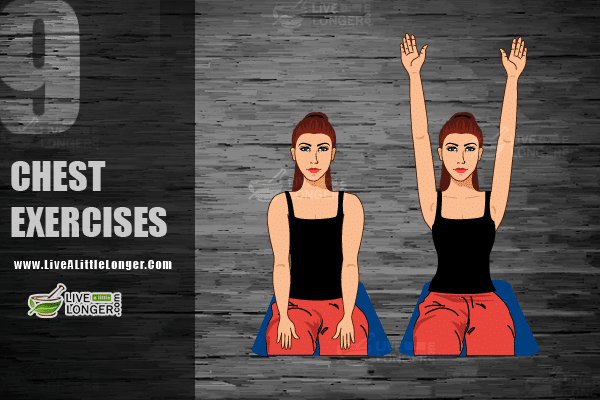 Since you are sitting in a chair, touch the knees with your hand. Withdraw your breath.
Now leave the breath as you lift both the hands up.
Exercise 2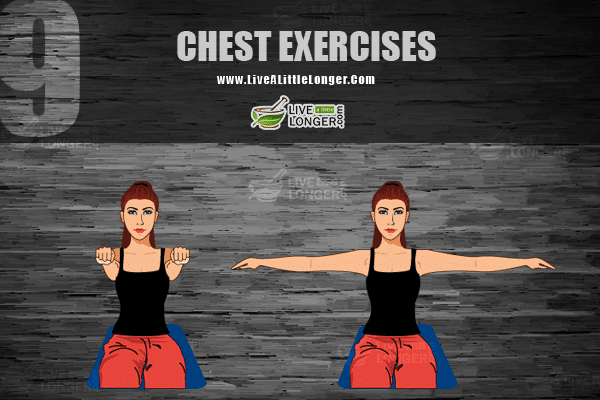 Clench your fists and hold them straight to the chest by extending your hand. Withdraw the breath.
Now leave the breath as you extend the hands parallel as shown in the figure.
Benefits
The chest is one of the noticeable parts of the body. A drooped back is the result of weak chest muscles. Doing chest exercises will make your spine straight and you have a pleasant personality.
Tummy Exercises
Exercise 1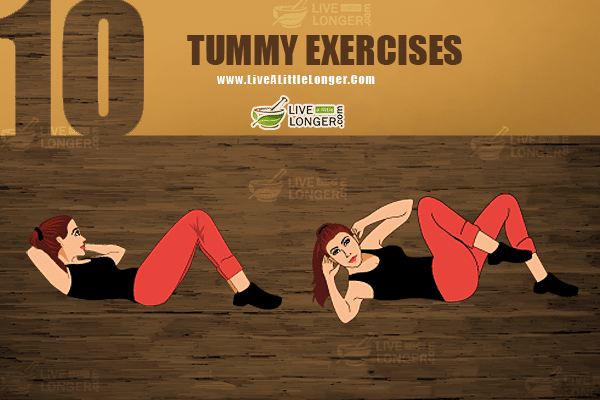 Lie down on your back, and fold your knees. Withdraw the right knee and the left hand elbow should touch it. Remember, that you should hold the breath when your back touches the floor and leave it as you come up.
Exercise 2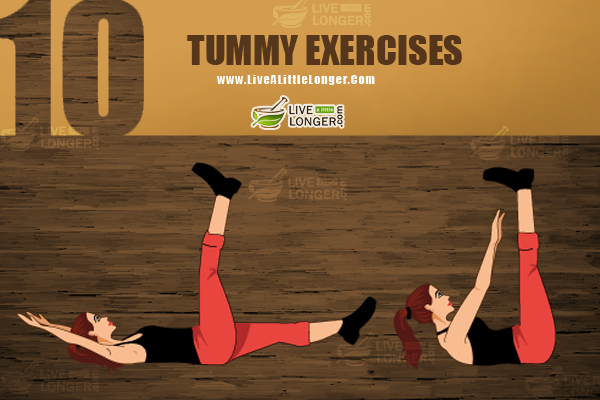 Extend your hands and legs. Hold the breath.
Now leave the breath and you make the legs come parallel to the hip, and touch the hands to the knees.
Benefits
Your abdominal muscles are attached to the spine and pelvis, helping you to maintain a good posture. IF they are weak, you will have a paunch and find difficulty in doing activities such as standing, walking etc.