Puberty, a process where a kid matures into an adult and becomes 100% capable for a sexual reproduction, generally starts when a girl is around 10 – 11 years old. The primary mark of a female's puberty — often called "menarche (1st occurrence of menstruation)" is the onset. And this puberty process is considered complete when she reaches 16 or 17. However, you will be shocked to read about some documented cases of very early puberty onsets, often referred as "precocious puberty".
It happens when the child's body starts changing into adult very soon. So, a puberty that starts before 9 in boys and 8 in girls is called precocious puberty. This is exactly when you see quick growth of muscles, bones, body shape, body size and ability to sexually reproduce. Precocious Puberty might happen due to brain infections or tumor. And shockingly, girls, who experience premature menarche often end up conceiving in unbelievably very young ages.
Many people are surprised when they learn that the youngest woman in the history of birth was only five years old. Sometimes they are even more surprised to learn that the younger grandmother was only 17 years old. But due to a medical condition known as "precocious puberty" (note of the producer: also due to men who rape girls), many women reach sexual maturity at age when other children are just out of infancy. Here are ten cases, all verified by medical science, of women who gave birth between the ages of five and eight.
What makes these cases outrageous is that these girls involve themselves in sexual intercourse without even knowing what's happening to them. So, have you ever come across any such cases? Or heard about the youngest girl to have a baby anywhere? If no, then here are 10 shocking and disturbing stories of youngest mothers.
Top 10 Girls Who Became Mothers At A Very Young Age
(You Will Be Shocked To See The Girl At No: 1)
10. Estelle P. From USA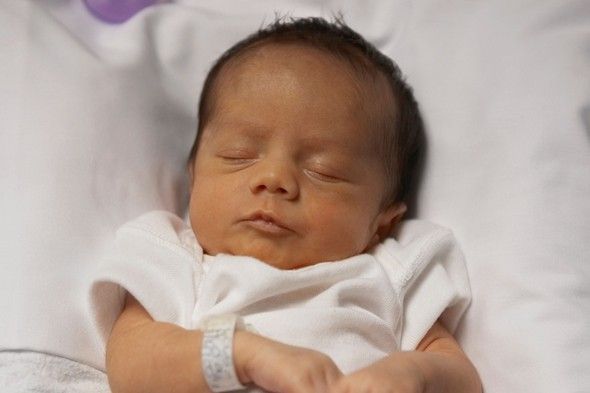 Mother's Name = Estelle P.
Mother's Age = 9-years
Newborn's Father = Estelle's own father
Delivery Date = 16 March 1908
Delivery Location = Misissippi
Newborn's Weight = 7 lb (3.2-kg)
Newborn's Gender = Male
Ever heard of the youngest mother in USA? She is none other than Estelle P. Her story is extremely disturbing. Estelle was raped by her own father. The man, who was supposed to protect and care for a lifetime, turned to a monster. Dr. V. I. Pittman of Cadaretta, Mississippi claimed that Estelle gave birth to a baby boy weighing 3.2 kg and sadly, she was only 9.
9. Hilda Trujillo From Peru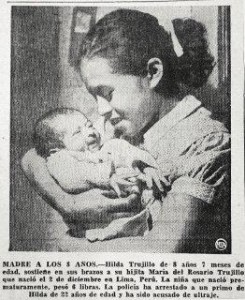 Mother's Name = Hilda Trujillo
Mother's Age = 8-Years & 7-months
Newborn's Father = Hilda's Own Cousin (22-year old)
Delivery Date = 2 December 1957
Delivery Location = A hospital in Lima, Peru
Newborn's Gender = Female
Newborn's Weight = 6 lb (2.7-kg)
Newborn's Name = María del Rosario
Hilda Trujillo delivered a baby girl, whom she named María del Rosario. The newborn girl was more than 6 lb. Hilda's rapist was her own cousin (22-year old). He had been staying with her family's 1-room residence. However, he was arrested later. He secretly raped Hilda, who was 7 at that time. 5 months later, Hilda Trujillo's mother observed that her daughter's abdomen was growing unusually.
This is how Hilda ended up in a hospital for a checkup, where the doctor confirmed that she was pregnant. Approximately after 3-months of doctor's diagnosis – on 2 December 1957, Hilda, without any anesthetic, delivered a 2.7 kg healthy baby girl.
8. Anna "Anya" From Russia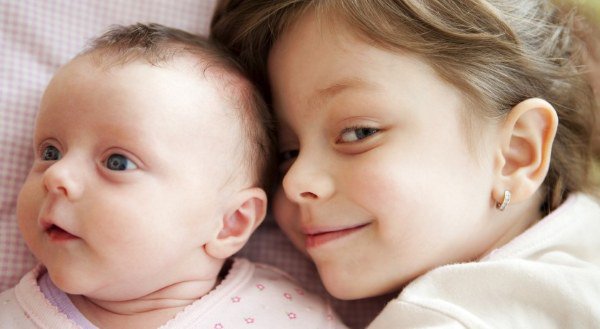 Mother's Name = Anna "Anya"
Mother's Age = 8-Years & 7-months
Newborn's Father = Anya's 13-year neighbor
Delivery Date = April 2000
Delivery Location = Rostov-on-Don
Newborn's Gender = Female
Not much information is recorded about Anya's medical case. However, it is reported that she reached her puberty during the age 7. She was raped by her 13-year old neighbor and gave birth to a girl when was just 8-years & 7 months.
7. A Girl (Unknown) From Columbia
Mother's Name = Unknown
Mother's Age = 8-Years & 5-months
Newborn's Father = An employee (32-years) at a neighborhood pharmacy
Delivery Date = 11 October 2004
Delivery Location = Meissen Hospital
A police officer revealed an unknown girl's pregnancy on September 2004. He became suspicious when he observed a girl with a swollen abdomen. The officer thought her to be a drug smuggler. However, when the girl had her X-rays done, she was found to be in 32nd week of pregnancy. When asked about it, the innocent girl revealed that when she went to a pharmacy in Ciudad Bolivar to get few medicines for her sick mother, an employee over there raped her.
6. Mum-Zi From Nigeria
Mother's Name = Mum-Zi
Mother's Age = 8-Years & 4-months
Newborn's Father = Chief Akkiri
Delivery Date = December 1884
Newborn's Gender = Female
This is another shocking case, which dates us back to the 19th century, where  harems were practiced in different African regions. Those polygynous households were common to see in those days and it went on for centuries. A harem is a place in which females are kept in enclosed quarters prohibited to men.
And a harem of chieftain occasionally included little girls but not until they had undergone their menarche. However, "Mum-Zi's" case was different. Mum-Zi was Chief Akkiri harem's member at Calabar Island, Nigeria. She gave birth to Chief Akkiri's baby on December 1884 and she was only 8-years and 4-months that time. Not only she but also her daughter delivered a baby at a very young age (8-years & 8-months). Thus, making Mum-Zi a grandma at 17. So, she was not only one of the youngest mothers in the world but also a youngest grandmother too.
5. Griseldina Acuña From Columbia
Mother's Name = Griseldina Acuña
Mother's Age = 8-Years & 2-months
Newborn's Father = Acuña's family friend
Delivery Date = 13 September 1936
Newborn's Weight = 5 lb (2.36-kg)
Griseldina Acuña is another youngest girl to have a baby. She delivered a baby boy weighing 2.3 kg (5 lb). Not much was recorded about Acuña's case but sources reported that Acuña started menstruating when she was 3.
4. Zulma Guadalupe Morales From Mexico
Mother's Name = Zulma Guadalupe Morales
Mother's Age = 8-Years
Newborn's Father = Zulma's own uncle
Delivery Date = 12 January 1993
Delivery Location = Guadalajara, Jalisco in Mexico
Newborn's Weight = 7.04 lb (3.19-kg)
Newborn's Gender = Male
Yet another youngest mother in this world is Zulma. Her own uncle raped her and she had to suffer everything. She gave birth to a healthy boy via cesarean section (in a hospital at Guadalajara, Jalisco). Happily, the doctor taking care of Zulma — Dr. Ever Rodriguez Arias said that both baby and his mother were in "good condition" after delivery. However, such embarrassing circumstances made her parents to keep this a secret. But, a news agency named "Excelsior", revealed everything about zulma.

3. H. From India
Mother's Name = H.
Mother's Age = 6-Years & 7-Months
Mother's Birth Date = 11 October 1925
Newborn's Father = Unknown
Delivery Date = 7 June 1932
Delivery Location = Victoria Zanana Hospital, Delhi, India
Newborn's Weight = 4.19 lb (1.90-kg)
The 6-year girl, known as "H." delivered her girl baby via c-section at Delhi in India. Initially, she was admitted assuming for an abdominal tumor. She often complained of having pain in her stomach. However, the fact was that she was pregnant. Civic reports gave her birth date details to be 11 October 1925. She was only 6 years & 7 months during the time of delivery. Thus, making her a youngest girl to have a baby. She never menstruated & her breasts weren't fully developed but she could still breastfeed her 9-month newborn.
2. Yelizaveta Liza Gryshchenko From Ukraine
Mother's Name = Yelizaveta Liza Gryshchenko
Mother's Age = 6-Years
Newborn's Father = Liza's own grandfather
Delivery Date = 19 August 1934
Delivery Location = Kharkov, Ukraine
Newborn's Weight = 6.6 lb (3-kg)
Newborn's Height = 20 inches (52 cm)
Newborn's Gender = Female
The world's second youngest girl to have a baby was "Yelizaveta Liza Gryshchenko". Very hurting to hear this but she was raped at the age 5 by her own 70-year-old grandfather. Liza had her sixth birthday just few days prior giving birth. Liza's parents never wanted the obstetricians to carry out a c-section on their daughter since it was considered unsafe in those times.
However, with the help of forceps & re-tractors, she gave birth to a 3-kg and 52 cm girl. Sadly, the newborn died during the delivery. This was because of a very early placental tear. According to doctors, the newborn could have survived if she was extracted quickly, reanimated & oxygenated. And after all this, the family moved to Vladivostok and shockingly taking Liza's granddad with them.
And The Youngest Girl To Have A Baby Is…
1. Lina Medina From Peru
Mother's Name = Lina Medina
Mother's Age = 5-years & 7-months & 17-days
Mother's Birth Date = 27 September 1933
Location = Ticrapo District, Peru
Newborn's Father = Unknown
Delivery Date = 14 May 1939
Newborn's Weight = 5.8 lb (2.64-kg)
Newborn's Height = 18.7 inches (47.5 cm)
Newborn's Gender = Male
Newborn's Name = Gerardo

Lina Medina – world's youngest mother to have a baby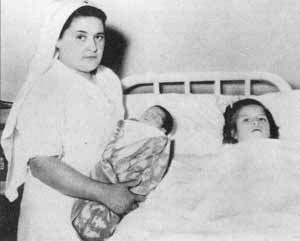 Lina Medina after her delivery
A 5-year old girl not only been raped but having to experience pregnancy at a age where she is supposed to laugh and play, seems the cruelest thing anyone could imagine of. And this is exactly what Lina Medina has been through. She is the world's youngest girl to have a baby. And this is certainly one of the most disturbing, sad and true stories I have ever come across. She was only 5 ½ when she gave birth to her baby and it was through a cesarean section.
Due to her increasing abdomen size, Lina's parents assumed that she had a tumor. She was taken to a hospital, where she was found to be 7-months pregnant. While questioning her parents, the doctors understood that she had entered "precocious puberty". She was raped and police suspected her father for this. He was even arrested for such a horrifying sexual abuse but he was released later since there were no proper evidences proving if he was involved. Hence, the newborn's biological father was never known. To this date, Lina is reported to be the youngest girl in the world to deliver a baby.
Lina Medina With Her Doctor
About one and a half month after her medical checkup, exactly on 14 May 1939, Lina gave birth to a boy, necessitated with her very small pelvis. Her son was named Gerardo. Dr. Busalleu & Dr. Lozada performed the surgery along with Dr. Colareta, who gave her anesthesia. Her medical reports give us evidences that Lina's menarche occurred when she was just 2 ½. And by the time she was 4, she had a prominent breast growth. And when she was 5, Lina's figure showed pelvic widening & advance bone maturation.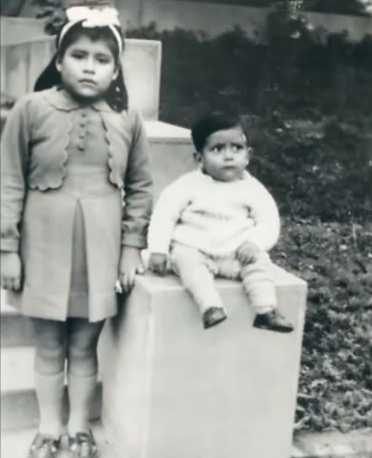 Lina Medina & Gerardo In A Garden
Lina has never given answers to doctors regarding how she turned out impregnated. Obviously, she was too small to realize what was happening with her. When she gave birth, her family thought that the problem was over. But, the doctors still wanted to study about Lina's medical miracle. This was when a new researcher and doctor named – "Dr. Edmundo Escomel" began investigations on her pregnancy.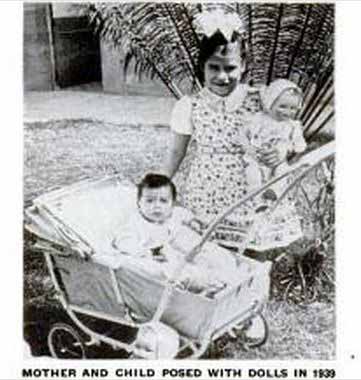 Lina Medina With Her Son Gerardo
He researched that Lina's case was not a practical joke. His findings shocked the whole medical world. Dr. Edmundo discovered that she was having normal periods when she was 8-months. After testing her, he concluded that her ovaries were completely developed. Dr. Escomel's discoveries were documented & used by other doctors later. However, Lina's family declined to allow their grandson or daughter to spend their lives in research centers and hospitals. So, after few months, Lina and Gerardo were sent home. Their family decided to raise Gerardo as Lina Medina's younger brother. However, the saddest part was that when Gerardo was 10, he found out that Lina was his mother.
Is Gerardo And Lina Medina Still Alive?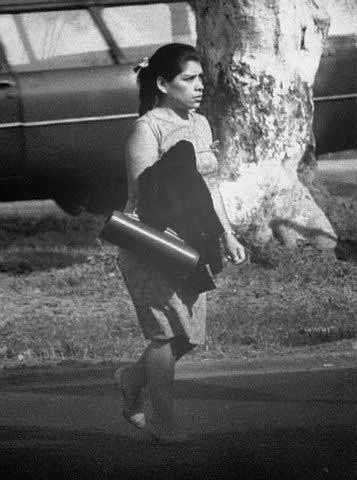 Lina Medina, After 23-years
Lina's family continued living a usual life. Talking about Lina — yes, she is still alive. She is happily married to Raul Jurado and they are claimed to live in Lima, Peru. After marriage, Lina gave birth to Gerardo's younger brother. Gerardo was 33 at this time. However, Gerardo is no more now. He died 7 years later in 1979, at the age 40. Reports say that he had a serious infection in his bone marrow. Their surviving son resides at Mexico. Today, she stays away from media as much as possible.