Skin can be best defined as the outer soft covering for living animals (mainly vertebrates). In this article on top 10 foods for a glowing skin information will be given on fruits and vegetables that contain essential nutrients that can promote overall health.
Skin is made of three layers called as the epidermis (outermost layer of skin), dermis (second layer of skin where sweat glands are present) and hypodermis (made of connective tissue and fats). The color of the skin is due to the special cells known as melanocytes and the pigment melanin. These cells are present in the epidermis.
Many of you would have a wary smile on your face as you have a cosmetic product in one of your hands or mind which advertises a glowing skin on usage. However, it is well-known that skin can benefit from proper nourishment when nutritious foods are taken internally.
Listed below are ten foods that can promote health as well as a glowing skin.
15. Healthy Foods To Have A Glowing Skin
1. Blueberries
Ranked number one by the US Department of Agriculture as containing more number of anti-oxidants, these components prevent pre-mature aging. Also present is Vitamin C, the immune boosting component that can keep the collagen in your skin healthy.
But the wonder components to make a mark is the flavonol (quercetin) belonging to the flavonoid group; the second one to promote health is anthocyanin (flavonoid) present in blueberries. Both these compounds assist in reducing inflammation and make the skin look radiant and toned.
2.Aloe Vera
Aloe vera is perfect for all skin types. Applying aloe vera to your skin will result in natural glow over time by removing all the unnecessary dead cells, pigmentation, dark spots, acne and promotes cellular rejuvenation too. It's a very easy popular home-remedy for all your skin problems.
When you're using aloe vera gel directly from the plant, please make sure that the yellow-greenish liquid fully comes out from the leaf part you just cut to get the gel. After it comes out, cut the leaf, scoop out the gel then use it. If you're into store-bought aloe vera gel , buy it from organic good brands and not the colored ones.
3. Almonds
To make the skin look glowing, make almonds a regular part of the diet. The best sources of Vitamin E are these so-called snacks that assist in nourishing the skin and give protection against Sun damaging UV rays.
Almonds also contain various antioxidants and anti-aging properties that help reduce wrinkles, fine lines and other signs of aging. The omega fatty acids can assist in reducing swelling as well as inflammation thus assisting the body to treat disorders of skin like psoriasis, acne and eczema.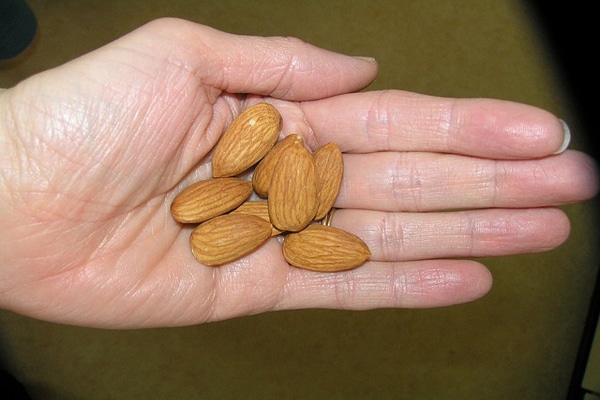 You can add almonds as either snack or add the powder to yogurt or salads. Kindly eat these foods in moderation as you can put more weight.
You can also make use of its oil to massage the body for a radiant skin. This practice will make your skin look younger.
The vitamins present in almonds are Vitamin A, B1, B2, B6 and Vitamin E. The minerals present are manganese, phosphorus, potassium, magnesium and copper. Besides, it also contains omega-6 fatty acids and omega-9 fatty acids as well as dietary fiber that can contribute to overall health.
4.Turmeric
Turmeric is a best ingredient to get the healthy natural glow to your skin from the ease of your home. The active compounds in the turmeric does magic to your skin upon continuous use and slowly it removes all facial hair and stops from further growing.
Turmeric is highly anti-bacterial, anti-inflammatory and anti-fungal which destroys all harmful stuffs from your skin. You can use them in your skincare routines or you can consume them. Turmeric has cancer fighting Curcumin which fights against free-radicals in your body and gives your skin the younger healthy glow.
5. Amla or Indian Gooseberry
This fruit is full of Vitamin A, Vitamin C and assists in increasing the production of collagen that can make the skin look radiant. To get the maximum benefit, you can take amla on an empty stomach in the form of juice. The components can reduce the processes of degeneration of collagen and assist the body to produce more collagen. As you know, Vitamin C acts as a powerful antioxidant and eliminates free radicals responsible for signs of age such as age spots and wrinkles.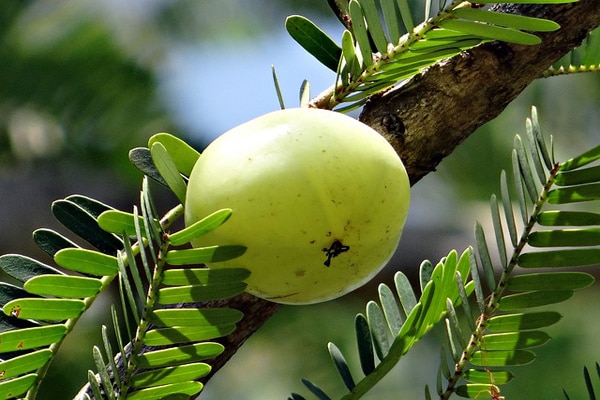 The other benefits of gooseberry are it enhances production of red blood cells, strengthens nails and teeth, and decreases cholesterol levels.
6.Avocado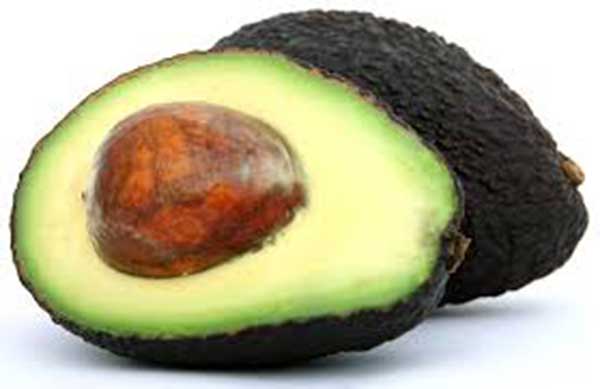 Avocado is a very good skin-friendly ingredient that's infused in almost all skincare and Haircare products. Consuming avocado will give you better skin results rather than used in creams or lotions. Avocado improves your skin health; it prevents premature ageing, dullness, slows down skin damage to great extent and keeps skin supple with good hydration.
7. Wild Salmon
As the name indicates, 'wild salmon' and not procured in farms can be considered as one of the best resources of omega-3 fatty acids that can keep the human skin moisturized. The mineral, selenium acts as a protectant against sun rays and Vitamin D keeps the bones and teeth strong. The omega-3 fatty acids are known for reducing the level of inflammatory substances and the benefit – well – the clogged pores will be opened and fine lines, as well as wrinkles, will be reduced. The result – the skin will look bright and rejuvenated.
The other mineral to make a mark is zinc, which can stimulate the production of new cells and exfoliation of dead skin producing a radiant skin. Which makes it as Healthy Foods For A Glowing Skin !
8. Spinach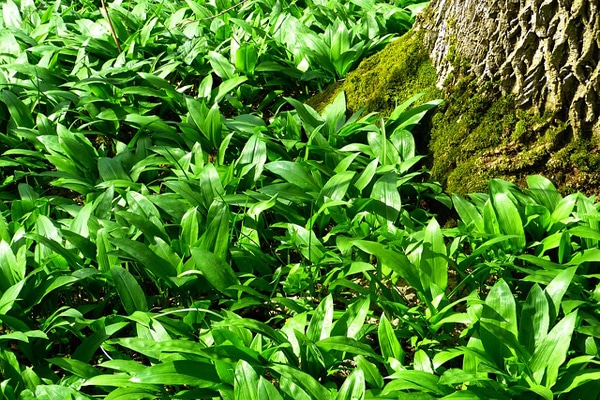 IF we look at the contents, you can have every pie of the block in plenty. Present are antioxidants, minerals and omega-3 fatty acids. Any face would not be lustrous without sparkling eyes and spinach is abundant with lutein that gives better health to this vital part. It is also a good source of vitamins B, A, C, E;minerals (iron, potassium, magnesium) and   omega-3 fatty acids.
Vitamin A prevents symptoms of premature aging.
9.Fish & Fish Oil
Omega 3 Rich fatty acids are very good to get a glowing healthy skin. Fish and Fish Oil are great source of natural oils that's needed for the skin and boost the glow.
Salmon, Tuna are some of the good fish food for your skin. If you're taking any fish supplements, then make sure you have consulted a doctor/ skin-care specialist or a registered dietician.
10. Tomatoes
When you were young, if you were plumpy, your round cheeks would have been compared to tomatoes. The component responsible for the color of tomatoes (carotenoid), lycopene, is also an anti-aging anti-oxidant. Do you know it is more easily absorbed by the human body?
Applying of tomato juice on skin has been found to reduce acne and other skin problems.
11.Broccoli
Broccoli is very good for your skin glow. The anti-oxidants and nutrients present in broccoli will give the skin the essential glow, fights skin damage and helps maintain a problem free skin.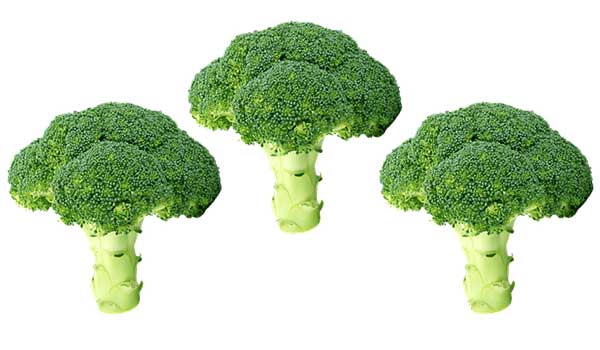 It's got skin-friendly ingredients like Vitamin C, Potassium, Vitamin A, Vitamin B6, low-sodium content and benefits your body. Broccoli gives good results when compared with other varieties of cruciferous vegetables available and it's got more anti-oxidants.
12. Oysters
Oysters, you might have heard having oysters can heal erectile dysfunction, but for skin? Yes, this food is rich in zinc essential for repair and renewal of cells. When zinc mixes with Vitamin C, the production of a skin protein elastin is enhanced.
Also, these foods have high levels of vitamin D, iron, manganese, vitamin B12, omega 3 fatty acids as well as selenium.
13. Walnuts
Walnuts are used in natural remedies for various benefits such as bright eyes, strong bones, smooth skin and healthy hair. The signs of premature aging are reduced as they are abundant with B type of vitamins that are known for their stress reducing properties.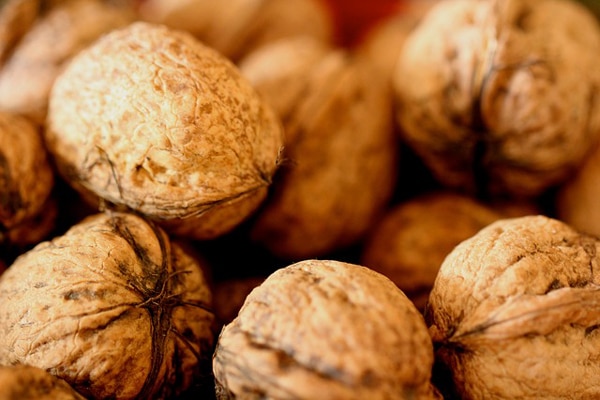 Abundant in omega-3 fatty acids, they are, moisture and nutrients are prevented from escaping from the human body in the form of sweat. Vitamin E also contributes to the look of skin and promotes healing. A humble request to eat the walnuts full as the skin is packed with tannins, flavonoids and key phenolic acids to get the maximum benefits.
14. Kiwis
Will you believe that this small brown fruit is packed with vitamin C as well as antioxidants that possess the ability to assist in prevention of wrinkles? The fact is that it is, and this fruit can also protect you from heart disease, cancer and a whole lot of skin diseases.
It also contains skin friendly nutrients such as vitamin C, E, omega-3 fatty acids and other antioxidants that can tone the skin and make it moisturized as well as well-conditioned.
Omega-3 fatty acids prevent various skin diseases from causing harm to the human body. Most important, the raw fruits contains the protein-dissolving enzyme known as actinidain that can help in digestion.
15. Carrots
The first aspect you notice about carrot is that they are excellent sources of fiber which can help in filling the stomach, clean the digestive system of toxins, and diminish the appetite.
If you are not interested in taking this vegetable the hard way, you can take by way of juice. The juice will give the same beneficial effects, as it also contains Vitamin A, C and minerals such as potassium.
However, since it has high content of sugar, if you are a diabetic it is better to consult a doctor regarding the amount of carrot juice to be consumed.
Having sufficient Vitamin A in the body can prevent skin diseases such as dermatitis, rashes and eczema.
Agreed, there are also herbs which can help in rejuvenating the body and give a fair and radiant skin. If  you know some of the rare herbs, a kind mention would be suffice to include in our next article.