Tired of dealing with those embarrassing itch accompanied with flaking scalp? Then it's important that you read this article. We will list you some amazing herbs and home remedies for dandruff. But, we also don't want to give you false assurances; there is no permanent cure for dandruff. Fret not! It is not a life-threatening condition. It can certainly be controlled effectively with proper management. Before we list the natural ways to get rid of dandruff, know a few things.
About Dandruff
Dandruff can occur to anybody with no specific age group. Genetics, lifestyle and environmental agents handle the flaking scalps. When there is an imbalance of proteins in the body, it can contribute to dandruff. Hence, irrespective of the number of times you may have washed your hair, it may still persistently return to manifest you.
Keratinocytes handle the immunological responses during the dandruff attack. The conditions in your hair can quickly escalate with changing weather. Winter can aggravate dandruff and will intensify the symptoms. However, you can easily manage dandruff by using shampoos and hair products that are specifically aimed at dealing with this simple ailment.
Causes of Dandruff
There are several contributing factors that cause dandruff. Your dandruff can occur due to one or many of the following reasons:
Dry skin (most common cause)
Insufficient/inappropriate cleaning of hair
Scrubbing
Excessive use of shampoos
Being more sensitive to the chemical hair products
Eczema
Psoriasis in the hair.
There are studies that point to other causes of dandruff too, which include:
Excess sebum (skin oil) secretion from your skin.
The excrement of microorganisms that thrive in the skin.
Sensitivity and tolerance of the individual towards allergy and natural immunity.
The other causes from compromising your lifestyle are:
Fatigue
Stress
Use of synthetic or chemical hair and skin products
Harsh shampoos
Loss of energy due to infection/illness
Extremities of weather
Improper diet
Classification of Dandruff
When you are experiencing a dandruff episode, you will fall into one of these three risk classifications:
Mild Dandruff: You will notice flaking in small patches and sections. They may or may not appear red.
Moderate Dandruff: Multiple affected areas with skin flakes. They may turn red, and the sign is itchiness.
Severe Dandruff: Non-responsive to most treatment measures, intense itching, and skin turning red.
Signs and Symptoms of Dandruff
When you are experiencing a dandruff attack, you will notice the following symptoms:
Intense itching of the scalp where you will notice dead skin flaking off.
Patches of skin scaling and turning red. The area of the skin that appears red are scalp, forehead, hairline, forehead, creases of nose and ears, eyebrows, mid-section of your back, armpit, groin, breastbone, ear canals, beard areas, or eyelids.
If you have dark skin (the areas affected appear lighter than the rest).
7 Natural Home Remedies For Dandruff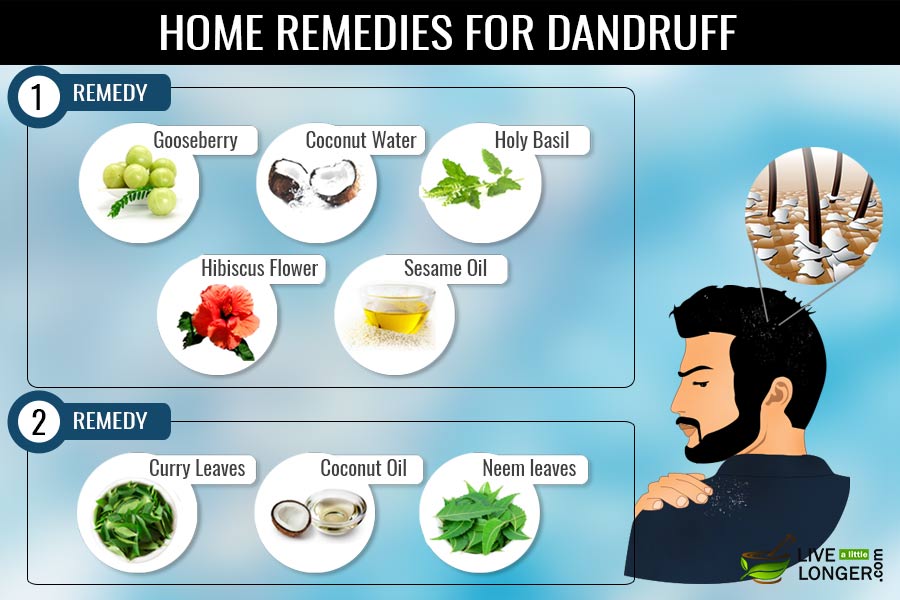 7. Blend of Herbals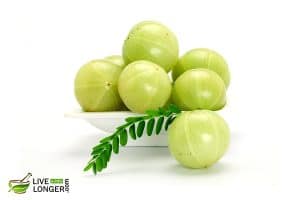 Scientifically known as Emblica officinalis, Indian gooseberries (or amla) are claimed to be the "super foods for your hair." They are loaded with vitamin C (an important hair vitamin) and exhibit anti-dandruff properties. Besides treating dandruff, it can prevent hair graying, hair fall, add shine, give softness, remove scalp dryness and nourish the hair from roots to tips. The minerals, vitamins, and phytonutrients present in amla strengthen the hair follicles, stimulate healthy growth, and boost scalp circulation. With enormous healing properties, Indian gooseberries assist in better scalp maintenance too. Its anti-inflammatory, antibacterial, astringent, and anti-microbial properties help in preventing inflammatory scalp conditions and keep the dandruff away. Also, the cooling effects relieve irritation, itchiness, and redness.
Basil plant belongs to the mint family and comes in various varieties. To name a few, you have anise basil, cinnamon basil, opal basil, lemon basil, and clove basil. It usually has purple, green or variegated leaves. The leaves are completely edible. In fact, they have been used as a natural flavoring agent to enhance the fragrance. You can see Italians using them in sauces. It is one of the key ingredients in Mediterranean foods. When it comes to hair, Holy Basil has its benefits too. It helps in preventing hair loss, treats gray hair, strengthens the hair shafts, promotes better growth, lessens itchiness, treats hair thinning, rejuvenates the hair follicles, and prevents damage from radiations.
Hibiscus is highly beneficial for your hair. Not only the flower but also its leaves induce healthy hair growth, prevent baldness, and fight hair fall. Its leaves are trumpet-shaped, conspicuous while the flower is big with 5 or more petals. The color of the flower ranges from pink, peach, white, red, purple, and yellow. According to studies, hibiscus naturally dyes your hair and wards off premature aging. The flowers of hibiscus plant are mucilaginous and leathery, which also makes it a great reason to apply on your hair. Besides being an anti-dandruff product, hibiscus combats hair loss, keeps the hair roots strong, makes the hair look bouncier, and prevents graying.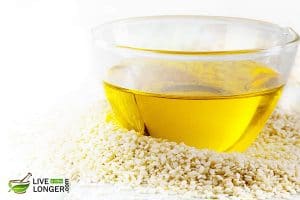 Sesame oil is extremely lubricating, healing, and nourishing. Apart from flavoring a dish, this natural oil is highly beneficial for hair. Whether you are trying to treat excess hair fall, split ends, dry hair, damaged hair, and dandruff, this essential oil is the key. It conditions your hair naturally and adds good luster to them. Botanically called Sesamum indicum; these small brown seeds are widely grown in Africa and a few Indian subcontinents. This oil is commonly used in Asian, Japanese, Chinese, and Middle Eastern cuisines. According to researchers, sesame oil is one of the healthiest alternatives to vegetable oil.
The benefits of coconut water are unbelievable. It not only boosts your internal organs but also keeps your external body healthy. Now talking about hair in specific, coconut water has been highly effective on them too. Whether it is damaged hair, thin hair, hair fall, or hair breakage, coconut water is the key. It sustains the volume, luster, and health of your hair strands. Whether you are consuming it or applying externally on your hair, both are good for hair. To try this remedy for dandruff, follow the steps given below:
Ingredients Required:
Indian Gooseberry (or Amla) – 1 cup
Holy basil leaves – 8 to 10
Fresh hibiscus flowers – 3 to 4
Sesame oil – 3 tablespoons
Tender coconut water – 8 cups
Method of Preparation
Step 1: Take all the ingredients mentioned above in a pan.
Step 2: Pour the tender coconut water to it.
Step 3: Boil until all the water content evaporates.
Step 4: Filter the residue and store it.
Step 5: Apply thrice in a week. Leave it for 30 minutes before washing your hair.
How Does This Work?
What makes Emblica officinalis or Indian gooseberries so potent in treating dandruff is the presence of essential nutrients. In fact, the amount of nutrition and benefits found in this small fruit is rarely found in any other natural resource. It has two times more antioxidant power than acai berries and 17 times than that of pomegranates. It is one of the best sources of vitamin C. The other major compounds include antioxidants — emblicanin A & B, phyllantidine, phyllantine, kaempferol, quercetin, ellagic acid, and gallic acid. It also contains high concentrations of amino acids and minerals.
Due to its rich antioxidant properties, basil leaves greatly help in the treatment of dandruff. It contains some active compounds like orientin, vicenin, and flavonoids that protect the cell structures and chromosomes from oxidation.
The reason hibiscus flowers and leaves are helpful in the treatment of dandruff is its essential compounds. It is fortified with Vitamin A, C, Alpha Hydroxy acids, and amino acids.
Sesame oil is fortified with proteins, calcium, magnesium, phosphorous, vitamin B complex, and vitamin E, all of which deeply nourishes and strengthens the hair from roots to tips. Apart from this, it helps in darkening the hair color and prevents hair fall. The reason this oil is most recommended for dandruff is due to its anti-fungal and antibacterial properties. They eliminate foreign bodies or pathogens in the scalp. In fact, experts recommend massaging the hair with coconut water on a daily basis. This helps in treating frizzy, unruly, and rough hair. It keeps the hair soft, shiny, and smooth. Due to its natural hydrating properties, it moisturizes and strengthens the hair roots.
Coconut water exhibits antibacterial and anti-fungal properties, which assists in preventing dandruff, itchy scalp, infections, dryness, and other problems that deter hair growth. It has ketones, fats, proteins, and minerals like calcium electrolytes, magnesium, potassium, and sodium, all of which are well-known hair vitamins.
The Remedy Is Not Good If:
You consume it. It is only for external application.
You apply and step out in sunlight. It might darken the skin.
You have severe scalp allergies. The remedy might worsen the condition.