Your shoulders can do a better job if they are not busy carrying those fungal infections. Dandruff is a common scalp disorder affecting almost everyone you know, irrespective of his or her gender or age. While most shampoos do promise a satisfying solution for this problem but none of them come up to your mark. Dandruff being a common problem is mostly neglected and can affect one's confidence and behavior within peer groups. So, how to get rid of dandruff fast, naturally, and permanently? Well, we have listed the tricks in the article. But, before that, know a few things.
Also Read: 7 Herbs For Fighting Dandruff
Some believe that poor hygiene is a cause for dandruff. However, experts deny this claim. The rampant shedding of dead skin cells from the scalp are none other than dandruff. The rate at which the scalp skin cells shed off differs from season to season with the highest being in the winters due to increased dryness in the scalp.
Dandruff is also known as Seborrheic dermatitis in medical terms. It can be due to different factors. It is believed that for people who suffer from dandruff, skin cells may mature as fast as within 2-4 days while for others, it may take a month's time. This early aging of the scalp cells can be a result of dryness in the scalp, Psoriasis, eczema, not shampooing enough or even too much scrubbing, yeast like fungus or sensitivity to hair care products.   
How To Get Rid Of Dandruff Permanently & Naturally?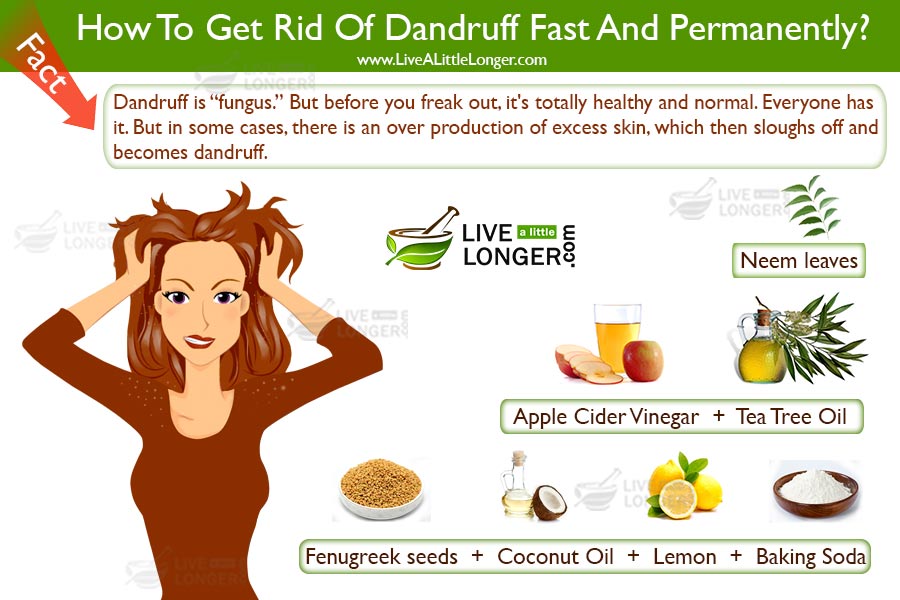 Here are the ways through which you can get rid of dead white flakes forever:
1. Neem leaves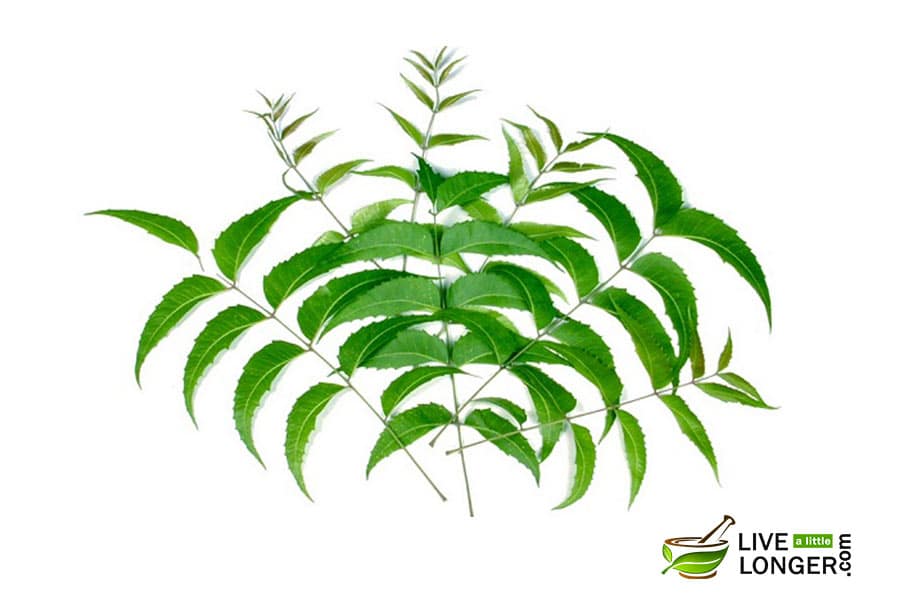 No more wondering how to get rid of dandruff, especially when you have the Mother Nature's boon near you – Neem or Indian Lilac. Neem leaves have been traditionally known for their strong anti-fungal properties and are mostly found in tropical areas. It is an evergreen tree and has a dense green canopy. The fruits and the tender branches of neem have many medicinal uses. It is scientifically known as Azhardiracta Indica, which helps in treating dandruff, especially those that are caused by fungal infections.
Procedure:
Step 1: Take a handful of neem leaves (5-6 leaves).
Step 2: Boil them in water until the leaves leave out their juices.
Step 3: Let this concoction cool down.
Step 4: Rinse your hair with this mixture.
Step 5: Repeat this process on every alternate day for a month and you will notice a drastic change.
2. Apple Cider Vinegar & Tea Tree Oil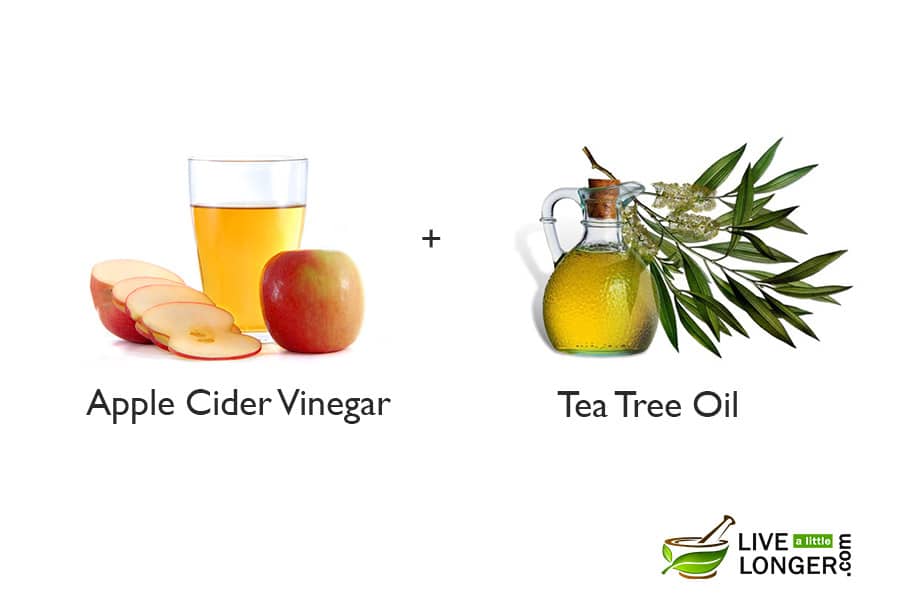 Apple Cider Vinegar is widely known for its antibacterial properties. It is rich in various active acids like gallic acid, acetic acid, caffeic acid, etc. These components make ACV antioxidant and antimicrobial.
On the other hand, tea tree oil is a perfect replacement for those harsh chemicals that promise to soothe your scalp but end up in causing you more trouble. A few drops of tea tree oil can have immediate and long-lasting effects. It naturally soothes your scalp and prevents problems like dandruff and psoriasis.
Procedure:
Step 1: Take a bowl and add two tablespoons of Apple Cider Vinegar in it.
Step 2: Take equal amount of water and mix the two.
Step 3: Add 15-20 drops of tea tree oil in it and mix all the ingredients properly.
Step 4: Massage your scalp with this potion and leave it for an hour before rinsing your hair.
3. Fenugreek seeds + Coconut Oil + Lemon + Baking Soda
Scientifically known as Trigonella Foenum graecum, brown and bitter fenugreek seeds are a common spice in Indian homes, which is also widely used for cooking. Fenugreek seeds contain minerals like iron and zinc which make it anti- fungal. It also has protein in it.
Lack of oil is also an important factor for scalp dryness, which then leads to dandruff. Hence, a few drops of natural coconut oil can rejuvenate deeply. It is rich in vitamin E, which is essential for the healthy skin of the scalp.
The high saturation of Vitamin C and Citric Acid in lemons help in killing the bacteria. Also, it maintains the building blocks of keratin, a protein which is found in our hair.
Baking Soda helps in clearing out excess oil and flakes from the scalp. It is easily available and can be used without any side effects.
Procedure:
Step 1: Soak a handful of fenugreek seeds overnight in hot water.
Step 2: Grind it into a smooth paste.
Step 3: Add two tablespoon of coconut oil in it.
Step 4: Squeeze half a lemon into it and add a spoon of baking soda.
Step 5: Mix the ingredients well and then take a brush to apply it on your scalp.
Step 6: Leave this paste on for about 40 to 45 minutes and then rinse your hair.
Step 7: Do not shampoo on the very same day; you can use a mild conditioner if needed.
Note: In the case of severe dandruff, apply this mixture for 3-4 days continuously and get rid of those white flakes permanently.
So get in your kitchen and pick these magic ingredients to get rid of your dead white. These home remedies will go a long way and give a permanent solution to your problems, be sure of it.