2. Sensitive Skin: Mung Bean, Coconut Oil, Turmeric
Mung Beans are none other Green Grams. They originated from Asia, United States, and Europe. These green beans exfoliate your skin and offer a flawless radiance if applied on a regular basis. They are lot better than those expensive creams full of harmful chemicals.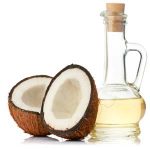 Coconut oil is not only mild but is a great way to soften the skin. It protects the skin from UV rays and nourishes it fully. The vitamin E in them protects the skin from cracking and wrinkling. The proteins in them rejuvenate the skin internally as well as externally.
Turmeric as said earlier has active antioxidants and compounds like curcumin to keep the skin glowing and free from spots, pimples, and scars. To try a remedy using these three ingredients, follow the steps given below:
Take 1 tablespoon of green gram powder and mix a pinch of turmeric powder to it.
Add a few drops of coconut oil so that it becomes a smooth paste.
Apply the mixture on your face.
Leave it for a while.
Wash off with warm water.
How Does The Remedy Work?

Green gram has about 56% of carbohydrates, supplementing the skin with all the nutrients it needs. Since the skin cells are replaced once in every 24 days, your body needs enough amounts of proteins to develop healthy, new skin cells. Protein helps in preserving collagen, the gum that holds the skin cells together. Also, it protects elastin, a compound that gives the skin the elasticity.
Coconut oil is enriched with vitamin E, a nutrient that stops premature aging, keeps the skin smooth, and adds a glow to the skin. Also, it eliminates all the dead cells from the skin and leaves an evenly-toned skin.
Since the properties of turmeric are already explained, the part here is skipped.
The Remedy Is Not Good, If:
There are no known side effects of this remedy. It is 100% safe, natural and completely mild.
1. Normal Skin: Lemon Leaves, Rose Buds, Green Gram
Lemon leaves develop alternately on the branches of their trees. The leaves of lemon are ovate, fine toothed, and oblong. They have a polished finish on the top and lusterless on the base. Young lemon leaves are red while the mature ones are deep green. They are slightly oily but highly aromatic. Besides being used for decoration, lemon leaves are extremely good for skin too. They eliminate the dead cells and brighten the skin naturally.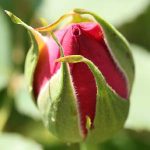 Roses are well known to detoxify the body but did you know that it could do a lot of goodness to your skin as well? Their sweet natural fragrance is calming and soothing to the mind. That is the major reason they are one of the most preferred flowers in aromatherapy. They have all the healthy antioxidants and natural properties to keep the skin clear and clean. That is why they are one of the best home remedies for glowing skin.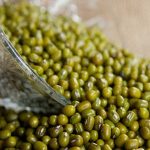 Green gram is mild and is packed with proteins, vitamins, and other essential minerals. It helps in rejuvenating the skin from inside and offers a flawless glow. They are known to reduce wrinkles and other signs of aging. It treats the skin with 100% nourishment.
To try a remedy using these natural ingredients, here is what you need to do:

Take some fresh lemon leaves, 2 teaspoons green gram powder, and 1 or 2 rose buds.
Clean the lemon leaves and rose buds properly.
Grind the three ingredients together in a mixer with few drops of water.
Apply the paste on your face.
Leave it for a while.
Wash off with cold water.
Follow the remedy twice in a week for best results.

How Does The Remedy Work?
Green gram or mung beans are a great source of proteins. They contain anti-aging properties, which encourage the production of collagen, elastin, and hyaluronic acid to keep the skin look healthier and younger.
Rosebuds act as a natural astringent. They assist in tightening the pores and restoring the elasticity for a glowing complexion. Unlike those alcohol-based toners, the buds of rose ensure that the skin is not dried out. Also, the vitamin C in them protects the skin cells from further damage.
Lemon leaves are a good source of phenolic compounds, tannins, and flavonoids, all of which are known to prevent oxidative stress. Once the free radicals are eliminated from the body, the skin automatically feels healthier.
The Remedy Is Not Good, If:
There are no known side effects of this remedy. It is 100% safe, natural and completely mild. However, if you have sensitive skin, lemon leaves might cause a tingling and itching sensation. This is normal but if it extends to a state where you cannot tolerate, wash off with cold water and avoid using this remedy further.