5. Aloe Vera Gel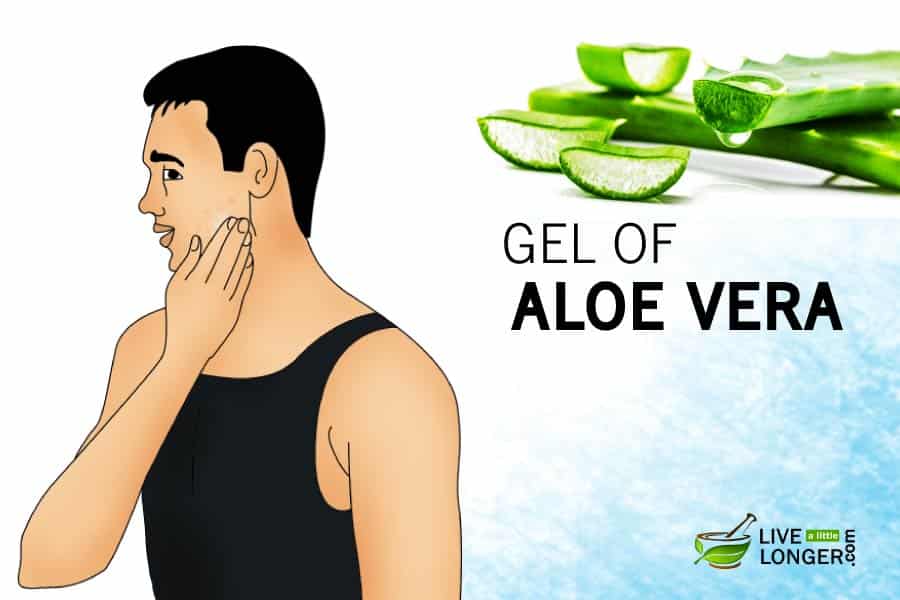 Procedure:
Take a fresh Aloe Vera leaf and cut using a knife.
Extract the fresh gel and rub on the affected part.
Let it dry for some time.
Wash with cold water.
Repeat the remedy 2 to 3 times in a day.
How Does It Work?
Aloe Vera: The reason Aloe Vera is one of the best natural remedies to treat razor bumps is due to its soothing and cooling properties. Aloe Vera is known even to reverse the aging signs. Aloe Vera has 75 potential active constituents: enzymes, vitamins, sugars, minerals, saponins, lignin, amino acids, and salicylic acids. When applied on the razor bumps, it heals the inflammation and burning sensation instantly.
The Remedy Is Not Good, If:
You are consuming it. The remedy is only meant only for external application.
You have damaged skin already. Applying Aloe Vera gel can worsen it.
You have bruises and cuts. Prefer a natural Aloe Vera based cream instead.
You are allergic to the plant.
4. Use Cocoa Butter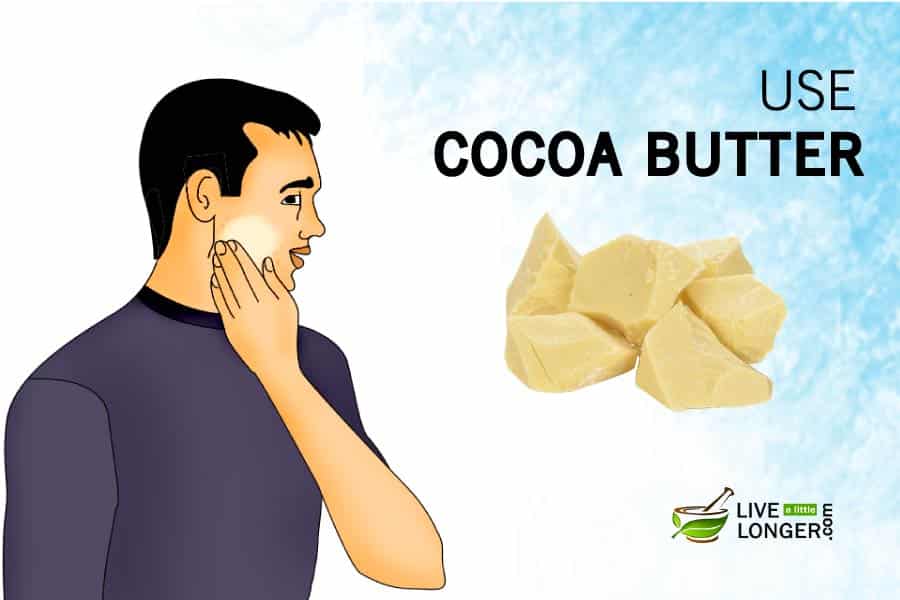 Procedure:
Get 100% organic cocoa butter from a store.
Rub it on the inflamed skin area.
Leave it for 30 minutes and wash off with warm water.
Repeat few times a day to get rid of razor bumps fast and naturally.
How Does It Work?
Cocoa Butter: This natural butter is fortified with antioxidants, phytochemicals, polyphenols, and healthy saturated fats. It is known to heal chapped lips, skin dryness, swelling, redness, and can even be applied on a sensitive skin. Cocoa butter is one of the exceptional home remedies for razor burns, particularly if the bumps are extremely painful. Its anti-inflammatory properties reduce inflammation.
The Remedy Is Not Good, If:
You have skin allergies.
You have acne.
You are consuming it.
You have a migraine. The strong aroma of cocoa butter can trigger severe headaches in sensitive individuals.
3. Strawberry & Sour Cream Paste
Procedure:
Take some fresh strawberries and mash them nicely.
Mix 100 grams of sour cream to the mashed strawberries.
Apply the paste on the inflamed skin region.
Leave it for 20 – 30 minutes.
Wash off with cold water.
How Does It Work?
Strawberry: These red berries have strong inflammatory properties, and that is the reason they help in getting rid of razor bumps naturally. Besides this, strawberries also have vitamin C, iodine, manganese, copper, folate, omega-3 fatty acids, and potassium to treat razor burns. But, direct application of strawberries is not advised because the natural acids in them can cause skin irritation. Hence, it is mixed with sour cream to bring down its strong acidic effects.
The Remedy Is Not Good, If:
You have sensitive skin. The citric acid in strawberries can cause problems. You may experience burning sensation.