9. Turmeric and its Oil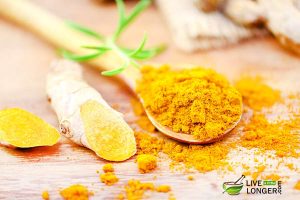 Scientifically known as Curcuma longa, Turmeric, a bright yellow rainbow is one of the most powerful medicines. It has been used by ancient Indians and Chinese as a natural anti-inflammatory to heal multiple conditions, even including jaundice, flatulence, bloody urine, menstrual difficulties, toothache, hemorrhage, etc. Hence, it is one of the best home remedies for ringworms. Turmeric oil has turmerone, atlantone, and zingiberone. These components give the root and its oil the teeth to fight the ringworm due to rich anti-microbial behavior. Also, turmeric is well known for its antiseptic and antibiotic properties, which helps in killing ringworms. To try a remedy using turmeric, follow the steps given below:
Step 1: Crush the turmeric root and mix water to make it a fine paste.
Step 2: Apply the mix on the affected region and allow it to remain for 20 minutes.
Step 3: Wash the paste off the body as it can stain the skin surface. Use mild soap or body wash to wash the turmeric.
Note: if you are using the turmeric oil, apply it on the affected region directly.
How Does This Work?
Turmeric oil has turmerone, atlantone, and zingiberene. These components give the root and its oil the teeth to fight the ringworm due to rich anti-microbial behavior. You will get relief from the discomfort.
Turmeric Is Not Good, If:
Although turmeric is a natural resource, some individuals might experience nausea, diarrhea or dizziness.
You have a gall bladder problem. The situation might turn worse if you have a bile duct obstruction or gallstones.
You have a bleeding disorder. Turmeric might slow down the clotting of blood. If you are scheduled for surgery, avoid consumption of turmeric before two weeks.
You are diabetic. The blood sugar level will be reduced.
8. Raw Papaya For Ringworms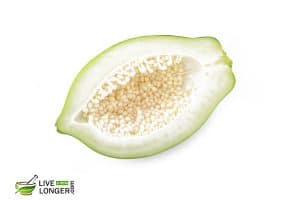 Refreshingly sweet, papayas are exotic, pear-shaped, bright fruits that are there throughout the year. Enclosed with many round, gelatinous, black seeds, the edible, soft and thick orange flesh of this fruit is nutritious. They are loaded with vitamin C and help in boosting immunity, treating diabetes, losing weight, improving eye vision, improving digestion, easing menstrual pain, promoting hair growth, and so on. Also, the logic of using papaya essence to heal skin ailments aren't unheard of. It does not have acidic properties that damage the skin cells for direct use. Hence, it is an excellent ingredient in treating ringworms. To try this remedy follow the steps given below:
Step 1: Slice pieces of raw papaya and gently rub them on the affected region in a circular motion.
Alternative: Make a paste of papaya by grinding them, leave it over the infected patch for 15-20 minutes and rinse with warm water. Repeat the process for three times a day for best results.
How Does This Work?
The critical enzymes in papaya responsible for the curing of ringworms are papain and chymopapain. It immediately acts on the infected area by destroying the defense shields of ringworms. They work by gradually destroying the infected cells from the surface, layer after layer. It also demolishes/eliminates the external layers of old dead cells where the breeding of ringworms starts. Also, it also cures burns and inflammation.
Papaya Is Not Good, If:
Your skin is sensitive. You will suffer from allergic reactions and irritation.
You are pregnant. Having papaya in diet might lead to abortion.
You are opting for surgery or have a history of low blood sugar. Refrain from having fermented papaya because this papaya can make the sugar level low.