3. Paste of Mustard Seeds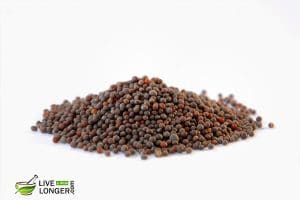 Mustard seeds are multitalented botanicals and have different varieties. However, the three most common variants include black mustard (or Brassica nigra), brown mustard (or Brassica juncea), and white mustard (or Brassica alba). These varieties have gained a lot of popularity in the recent years. In fact, they are grown commercially for their leaves, seeds, and flower stalks. The white mustard variety is often referred as the yellow mustard and is known to have a mild taste. Black mustard has a strong flavor and aroma whereas the brown mustard has a pungent and sharp taste. Also listed as one of the healthiest foods by whfoods.com, the size of mustard seeds are very small, but are considered very effective in the treatment of ringworms. To try the remedy using these tiny seeds, follow the instructions given below:
Step 1: You can soak the seeds in cold water for half an hour.
Step 2: Then grind them to make a fine thick paste.
Step 3: Apply the paste on the infected areas to get relief from irritation and itching.
How Does This Work?
The main component is allyl isothiocyanate which is responsible for its anti-fungal properties. The other acids present are linoleic acid, erucic acid, oleic acid. The fungus is eliminated, and the infection is prevented further from occurring.
Mustard Seeds Are Not Good, If:
Your skin problem is edema. Never apply mustard oil or paste on them. It can worsen the condition.
You are allergic to mustard seeds. It can cause skin blisters.
2. Olive Leaves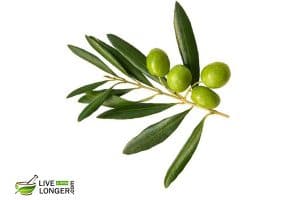 It is well-known that every part of the olive plant has health benefits. One of the best body massages preferred is with olive oil. The leaves of the olive tree (scientific name: Olea europaea) were first medicinally used by Ancient Egyptians. It is now gaining its popularity as a strong and natural defender against various sicknesses. According to various clinical studies, the extracts of olive leaves help in increasing energy levels, maintaining normal blood pressure, supporting cardiovascular health, boosting the immunity levels, and so on. To try the remedy using olive leaves for ringworm, follow the steps written below:
Step 1: Take three leaves of olive.
Step 2: Chew them twice a day.
How Does This Work?
The immune system of the human body gets a boost. However, before using any home remedies, it is essential that you wash the infected areas with warm pure water. The phytochemical, oleuropein is one of the main ingredient responsible for the health benefits.
Olive Leaves Are Not Good, If:
You are allergic to it.
You are suffering from a headache.