10. Coconut Water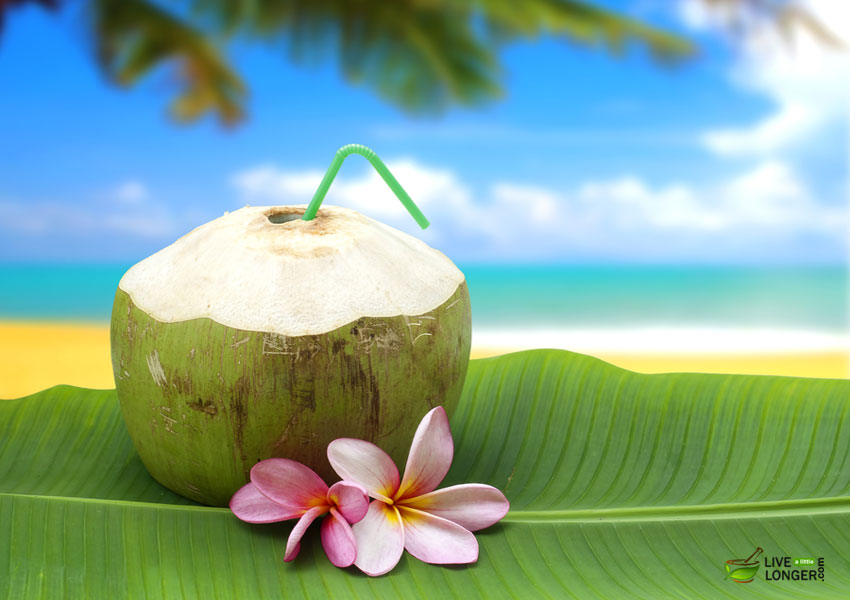 Often relished during summer for keeping the body cool and quenching thirst, coconut water is a popular drink in the tropical countries. It is sold in three forms: fresh, canned and bottled. However, drinking it fresh is the best.
How Does This Work?
The hydration of the body with a continuous supply of water is essential for a patient who suffers from high blood pressure. For that reason, you need to have at least eight to ten glasses of water. The intake of coconut water is helpful in reducing the high blood pressure. A study paper published in the West Indian Medical Journal in the year 2005 found that the coconut water has potassium, vitamin C, and magnesium, all of which can decrease the systolic blood pressure.
Coconut Water Is Not Good, If:
You are diabetic. Coconut water has 1.5 tablespoons of sugar.
You have a problem of frequent urination. Since it has diuretic properties, it can make you go to the toilet many times.
You have problems with your bowel movements. Excess consumption can backfire.
9. Turmeric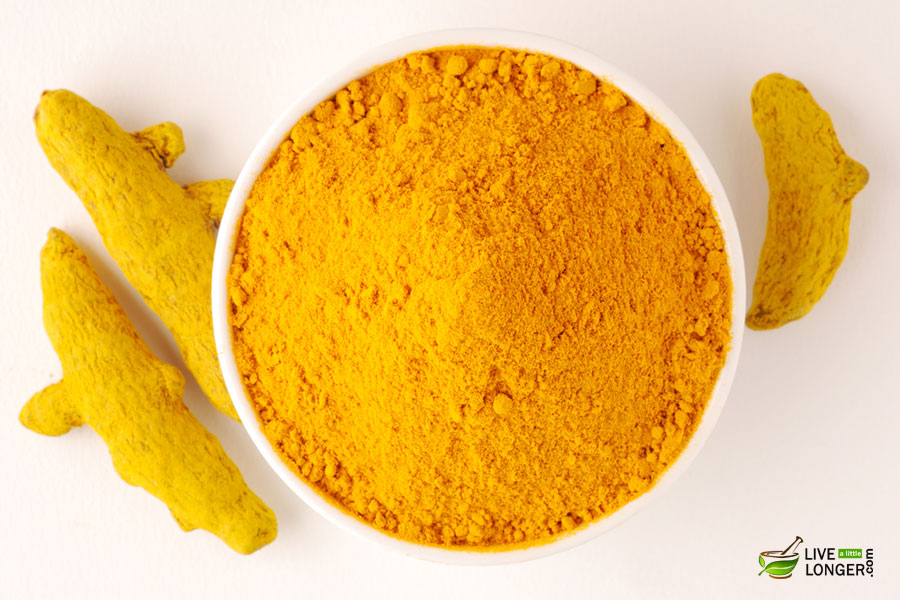 When it comes to home remedies, a herb like turmeric always makes it to the list. Obviously, it boasts many medicinal properties, which are quite rare to find in any other herb. Even though it is widely used for various ailments, medical science is still researching on the therapeutic properties of this super food. One of the major uses is that it can be used to lower blood pressure. You can use turmeric powder in recipes to enhance the aroma and color.
How Does This Work?
The medicinal component in turmeric is curcumin, which reduces inflammation all over the body. Thus, facilitating better cardiovascular function and sustains healthy blood flow. If you have taken any turmeric food recipe along with black pepper, the component piperine and curcumin make a lethal combination to loosen the blood vessels. Also, it clears the buildup that causes hypertension. In all, curcumin reduces the protein action responsible for damaging the heart cells.
Turmeric Is Not Good, If:
You are pregnant.
You have gall bladder problems and taking medications of blood thinners.
In either of these situations, you can suffer from mild to worse reactions.
8. Muskroot or Spikenard (Jatamansi)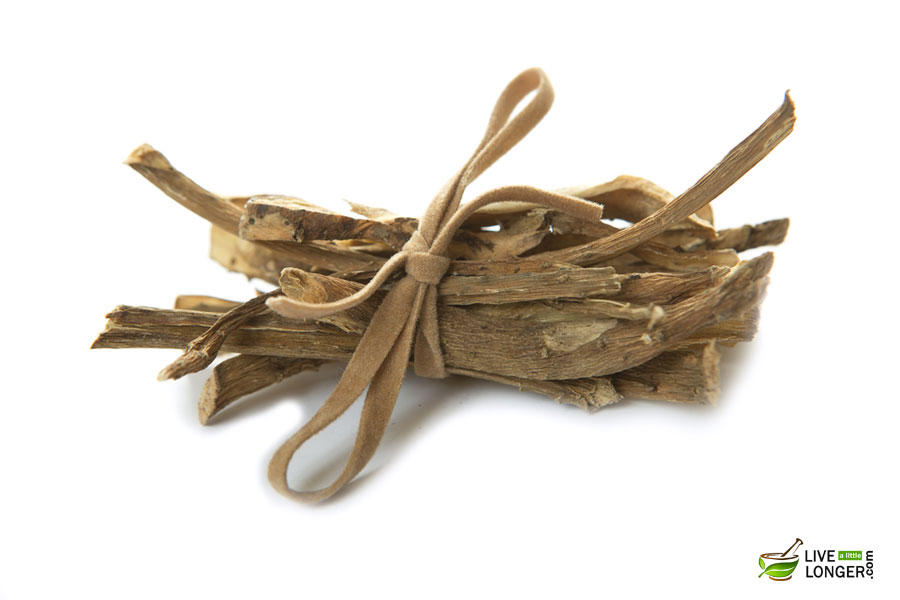 Musk root or widely known as the Indian Spikenard is one of the best Ayurvedic herbs used for treating skin disorders and neuropsychiatric diseases. However, it is one of the best home remedies for high blood pressure too. It protects the arteries from radical damage and prevents atherosclerosis prior it begins. Also, this herb has an extremely calming effect both on the body and on the mind; hence, a great plant for psychological stress.
Step 1: Buy the muskroot or Jatamansi powder from the link given above.
Step 2: Take one-fourth of this herbal powder and infuse it with five glasses of warm water.
Step 3: Strain it. Drink a small cup of it two times a day.
Note: Be careful while using this herb. Consult a physician before administering.
How Does This Work?
The three main terpenoid compounds found in this herb are jatamansic acid, nardin, and nardal, which are well known for hair growth. However, coming back to hypertension, Muskroot or Jatamansi is naturally hypotensive, which is the reason to lower your blood pressure.
Spikenard or Jatamansi Is Not Good, If:
You are pregnant or breastfeeding.
You have heavy periods. It can increase the menstrual flow.
You are consuming it in excess. A high dosage can cause purgation, twitching, vomiting and stomach pain.
7. Cardamom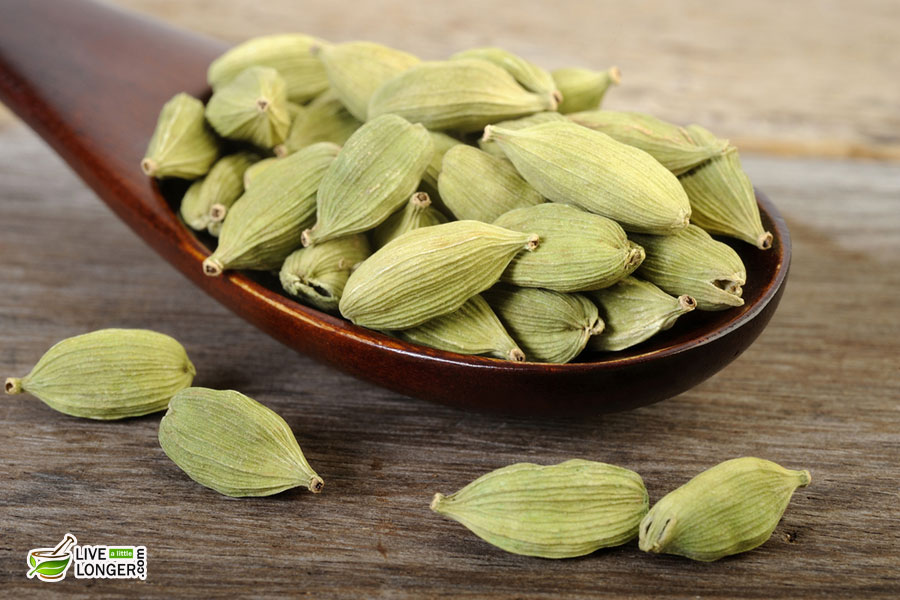 Widely used in stews and soups, cardamom is the best way to get rid of high blood pressure. According to a study, when cardamom powder was given for few months (on a daily basis) to some hypertensive patients,  they found significant decrease in their BP (Blood Pressure) readings. Hence, you can consume cardamom either in the form of powder or seeds. Add them to your baked goods, stews and curries for a positive benefit.
How Does This Work?
The spice contains minerals such as calcium, magnesium, and potassium. Potassium is a vital part of body and cell fluids that assist in the regulation of heart rate and blood pressure. The Vitamin C content present enhances circulation of blood in the entire body.
Cardamom Is Not Good, If:
You consume in excess. You can suffer from allergic reactions and formation of gallstones.
You are allergic to cardamom. You can experience hives.
You are taking medications for liver problems, HIV infections, anti-platelet drugs and irritable bowel syndrome. Interactions might happen, and the situation may worsen.
6. Olive Leaves
We all know about the wonderful health benefits of olive oil but have you ever thought of olive leaves? Well, it can lower blood pressure, improve blood circulation, relax blood vessels, helps the body to fight against virus & bacteria, maintains bone density, and so on. Talking about hypertension in specific, you can prepare olive leaf tea at home. Here is what you need to do:
Step 1: If you already have the tree in your backyard, it is great or just manage to get few fresh olive leaves. If you don't find any, buy from the links given above.
Step 2: Wash the leaves (if you are using fresh) and allow them to dry. Once dried, crush to eliminate their stalks.
Step 3: Steep one teaspoon of dried olive leaves in one cup of hot water for about ten minutes.
Step 4: Strain and drink it. Consume twice in a day.
How Does This Work?
A component known as Secoiridoid glycosides changes the body from high blood pressure to normal one. In fact, it can break down the molecules that can have harmful effects on blood vessels in the heart. Also, a compound called oleuropein in the olive leaf can relax blood vessels and prevent blood clots as well.
Olive Leaves Are Not Good, If:
You have acid reflux problems. You might get more symptoms.
You are taking medications such as warfarin. Interactions might worsen the condition.